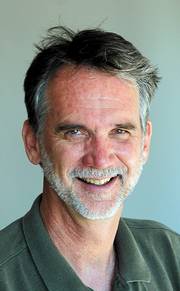 Tom Ross writes a column that appears Tuesdays and Saturdays in the Steamboat Pilot & Today. He also writes features and covers weather news for the newspaper. He started working for the newspaper in 1979.
Tom has a bachelor of arts degree in political science from the University of Wisconsin-Madison. He is from Madison. His interests include Nordic skiing, Fly Fishing, book making and documentary photography.
Recent Stories

Snow was falling, but not sticking, in downtown Steamboat midday Wednesday, and the National Weather Service in Grand Junction was calling for 3 to 5 inches of snow to accumulate Wednesday afternoon.
The Navigator Awards present an opportunity to celebrate the best business practices of successful entrepreneurs in the community.
Voters who complete mail ballots may choose to drop them off in a secure, outdoor box located under the elevated walkway linking the old Routt County Courthouse with the annex.
The open position of assistant airport manager at YVRA will not be filled this year and operations of Three Wire restaurant in the terminal, expected to lose $358,000 this year, will be cut back significantly outside of ski season.
Routt County commissioners gave a Craig man until Aug. 1 to apply for building permits, and he engaged an engineer and draftsman in order to comply.

Deep Creek Meadows Ranch has been in agricultural production since the 1930s. Fred and Flora Wolf have owned and operated the ranch with productive irrigated hay meadows for 30 years.
"What problem are we trying to solve? How many complaints over 10 years have there been about camping? I do think there would be a little less enjoyment of peoples' private property." – Tony Connell
Tuesday's discussion could center around the question of whether or not dwelling in nontraditional living quarters like yurts and converted buses over extended periods of time still constitutes permissible camping.

Although the project has been underway for seven weeks, motorists still are adjusting to signage posted by the contractor asking motorists to remain in two lanes until they reach the designated narrowing point, where they are asked to alternate.
Funding of $17,000 from the Colorado Waste Tire Program is available to cleanup nearly 4,000 tires from four sites in Routt County including one in Oak Creek Canyon where an estimated 3,000 tires are being stored.
Recent photos