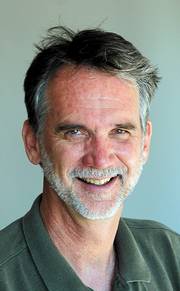 Tom Ross writes a column that appears Tuesdays and Saturdays in the Steamboat Pilot & Today. He also writes features and covers weather news for the newspaper. He started working for the newspaper in 1979.
Tom has a bachelor of arts degree in political science from the University of Wisconsin-Madison. He is from Madison. His interests include Nordic skiing, Fly Fishing, book making and documentary photography.
Recent Stories

Commissioners Steve Ivancie and Doug Monger were uncomfortable investing public dollars given CEC's unwillingness to share with them financial details involved in building the solar garden.
New building department chief Ben Grush said Monday he takes special pride in two college buildings where he did inspections, including a $25 million convocation center with a basketball arena.
Parks, Open Space and Recreational Services Department Director John Overstreet thinks his department can bring in more revenues while attracting more people — both residents and visitors — to the city's parks and recreational facilities.
A significant share of Routtt County's low-income households are headed by single parents, making it even tougher for a lot of families to place their children in a secure child care setting while they hold down jobs.
State water plan meeting affords a chance to speak directly to a state legislator about Colorado's future water supply.
Assessing damage to the dam's concrete outlet works at Steamboat Lake is part of an overall engineering study to create a new maintenance plan.
John Rolfe Burroughs was always in the Dog House writing his Western history books
John Rolfe Burroughs' historic writing cabin, the Dog House, has finally found a new home at the Hayden Heritage Center.
County Planning Director Chad Phillips said he would not immediately issue the permit to Steamboat Zipline Adventures, waiting the five days opponents are given to appeal the decision.

Dean Smith retired from his post at Yampa Valley Regional Airport after almost nine years as assistant manager and with a military Legion of Merit medal.
People who were fortunate enough to be on the scene when Steamboat Geyser suddenly came to life in Yellowstone National Park this week were hugging and singing, and their clothing was covered with geyser crystals.
Recent photos