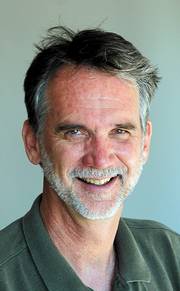 Tom Ross writes a column that appears Tuesdays and Saturdays in the Steamboat Pilot & Today. He also writes features and covers weather news for the newspaper. He started working for the newspaper in 1979.
Tom has a bachelor of arts degree in political science from the University of Wisconsin-Madison. He is from Madison. His interests include Nordic skiing, Fly Fishing, book making and documentary photography.
Recent Stories
Routt County attorney John Merrill had recommended that the commissioners file a civil suit against Bill Terrill's business as a means of motivating him to bring his operations into compliance.
If you learned everything you know about roadrunners from the Warner Brothers cartoon, it may come as a surprise to you that the roadrunner, unlike the oddly ditzy character that exasperated Wile E. Coyote, is loyal to its mate.
The National Weather Service was forecasting highs in the upper 30s during most of this work week before the high 40s return under sunny skies Friday through Sunday.
January's 40 percent drop in real estate dollar volume appears to be attributable to the number of single-family and townhome sales. Yet, there are also reasons for optimism in the market.

Colorado Parks ad Wildlife terrestrial biologist Jeff Yost said that some winters his office receives a number of calls reporting elk calves that are struggling in late winter, but those have been rare this season.
Owen Roe winery is gaining recognition for a number of varietals and blends bottled at its winery in the Yakima Valley where the extinct volcanoes of the Cascade Mountains loom in the background.
Meteorologist Joel Gratz, of OpenSnow, expects Steamboat Ski Area to receive snowfall measuring from 1 to 4 inches in each of the 12-hour periods Thursday through Sunday nights.
As long as United, Southwest and Frontier airlines are waging "hub wars" in Denver, it will be a challenge for Routt County's Yampa Valley Regional Airport to win back the 80 percent of airline passengers generated locally who drive to Denver to take advantage of lower fares.
The report by Sixel reveals there may be potential for more flights that meet the needs of visitors headed for Steamboat and the mix of leisure and business travelers who might change their current habit of driving to Denver to catch economical flights to distant cities.
Tony Cascio shares a story Ted Cordova used to tell about sleeping with pigs who protected him from snakes.
Recent photos