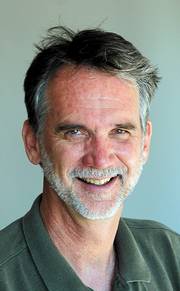 Tom Ross writes a column that appears Tuesdays and Saturdays in the Steamboat Pilot & Today. He also writes features and covers weather news for the newspaper. He started working for the newspaper in 1979.
Tom has a bachelor of arts degree in political science from the University of Wisconsin-Madison. He is from Madison. His interests include Nordic skiing, Fly Fishing, book making and documentary photography.
Recent Stories
The County Commissioners voted unanimously to approve a permit to allow Twin Enviro to build a new recycling facility at the landfill.

Patrick Mayle dies at 60; benefit is Sunday to help with medical costs
Mayle was known for his teasing sense of humor and his love of camping, hiking and fishing as well as his expertise in repairing photocopiers

Is spring runoff in 2014 destined to be like the epic year of 2011? It's unlikely, according to a hydrologist who keeps close tabs on the Yampa River Basin.
The new recycling center at the landfill is planned to have its own baler, but glass is likely to be removed from single-stream recycling.

The rapids in Cross Mountain Canyon have earned intimidating names like Osterizer, Body Pizza, Snake Pit and Death Ferry.

The best powder day of the season at mid-mountain arrived Dec. 23 with 13.5 inches, which landed in the midst of a six-day run ending Christmas Day that saw 27 inches accumulate at Thunderhead.

Steamboat skier Soren Jespersen records all but a handful of the season's runs with the help of GPS app and Google Earth.

The recorded high temperatures in Steamboat last week included: April 8, 59 degrees; April 9, 63 degrees; April 10, 57 degrees; April 11, 65 degrees and April 12, 63.
A search on Friday for the direct flight to the Yampa Valley, leaving Houston (IAH) at 5:45 p.m. on Thursday, July 17, and returning Tuesday July 22, produced a roundtrip fare of $505.
Eagle has more populous bedroom communities, Pitkin's housing prices are skewed more heavily by mountain mansions and Summit has more ski areas.
Recent photos