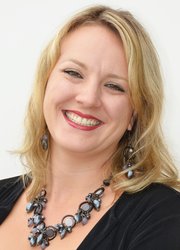 Noelle Leavitt Riley is the managing editor of the Craig Daily Press and the Saturday Morning Press. Her growth in media stems from learning how to handle certain situations under pressure as an editor, reporter, broadcaster and volunteer. She was a pioneer of multimedia in Colorado, helping The Denver Post create, launch and maintain daily podcast from 2005 through 2006. After her venture at the Post, Leavitt Riley became the news editor of four community newspapers west of Denver operated by Landmark Community Newspapers. In 2007, she took a reporting position at the Denver Business Journal, covering hospitality, tourism, retail and aviation.
She left the journal in December 2008, to freelance and run the Forget Me Not foundation — an organization that delivers flowers to seniors in nursing homes, letting them know they are not forgotten by society. She started at the Craig Daily Press in May of 2013 and looks forward to continuing her growth in journalism through this position.

Recent Stories

Colorado Parks and Wildlife is looking at different ways to manage four endangered fish along the Yampa River, and Elkhead Reservoir is the focus of a discussion in which officials are looking at removing non-native fish and draining the 900-acre body of water located in Moffat County.

County attorney reviewing information, has yet to become public
On Aug. 8, the Evanston (Wyoming) Police Department concluded its investigation into the alleged Moffat County football hazing incident that took place in Evanston from June 18 to 20. Uinta County Prosecuting Attorney E. Dean Stout now will review the evidence and make recommendations about how to deal with any criminal activity that might have taken place at the football camp.

Drilling in Moffat, Routt counties will continue through 2015
Southwestern Energy's oil and gas play in Northwest Colorado got much bigger in July after the company entered an agreement to acquire an additional 74,000 net acres of mineral leases in the Niobrara shale formation for $31 million.

Yampa Valley Medical Center announced Monday that it will rebrand and lease Kinder Family Clinic, a deal that Dr. Pamela Kinder has been working on for months.

EPA carbon emission hearings to be held next Tuesday and Wednesday
Next week is a big deal for friends of coal. Dozens of Northwest Colorado residents and lawmakers will head to Denver on Tuesday to testify and rally on behalf of the coal industry.
Several lighting-caused fires keeping firefighters on their toes
The Alkali fire in Moffat County is now 50 percent contained after burning roughly 20,7000 acres 14 miles west of Maybell, according to the Bureau of Land Management.
Police investigation still underway
Moffat County School District is moving forward with its search for new football coaches and plans to hire a new head coach by early next week.

BLM reports three smaller fires in Northwest Colorado
The Alkali Fire located in Moffat County has scorched roughly 20,000 acres since it was ignited Wednesday, burning a homestead, a barn and killing three cattle, according to the Bureau of Land Management.

The Alkali Fire quickly jumped to 8,000 acres on Wednesday, threatening the lives of three people before it burned a homestead and a barn.

Moffat County Commissioners will ask voters in November if they want to approve marijuana cultivation facilities within county limits, however they opted not to address retail pot sales at this time.
Recent photos