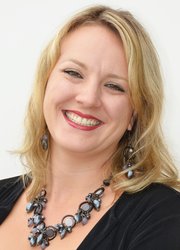 Noelle Leavitt Riley is the editor of the Craig Daily Press and the Saturday Morning Press. Her growth in media stems from learning how to handle certain situations under pressure as an editor, reporter, broadcaster and volunteer. She was a pioneer of multimedia in Colorado, helping The Denver Post create, launch and maintain daily podcast from 2005 through 2006. After her venture at the Post, Leavitt Riley became the news editor of four community newspapers west of Denver operated by Landmark Community Newspapers. In 2007, she took a reporting position at the Denver Business Journal, covering hospitality, tourism, retail and aviation.
She left the journal in December 2008, to freelance and run the Forget Me Not foundation — an organization that delivers flowers to seniors in nursing homes, letting them know they are not forgotten by society. She started at the Craig Daily Press in May of 2013 and looks forward to continuing her growth in journalism through this position.

Recent Stories
The subzero temperatures in Northwest Colorado are no joke, and taking proper precautions to protect pets is vitally important to their health, according to Yampa Valley pet experts. Perhaps the most important message veterinarians and the Humane Society want pet owners to hear is that if it's too cold for you, it's too cold for your pet.

A recent announcement about Postal Service policy regarding marijuana advertisements caused a postmaster in Craig to question if she will mail the city's local paper to readers on Wednesday. Craig's postmaster Mary McClellan said she won't mail newspapers that have stories or advertisements that contain information about cannabis.

A grass fire was ignited northeast of U.S. Highway 40 and old East Victory Way in Craig late Tuesday morning, directly across the highway from the Wyman Living History Museum.

Moffat, Rio Blanco and Routt county officials are fighting hard for the Northwest Colorado communities in light of the Colowyo situation.

More than 450 businesses requested that their names be removed from the WildEarth Guardians' website after Craig businesses boycotted New Belgium Brewing Company for being listed as a supporter of the environmental group.
Six New Belgium Brewery representatives visited Craig this week after several local business owners pulled the company's beer for supporting WildEarth Guardians, the environmental group that litigated against Colowyo Coal Mine and Trapper Mining, Inc.
Effects on Twentymile aren't clear
Peabody Energy, owner of Twentymile Mine, announced Wednesday that it plans to save roughly $40 to $45 million a year by cutting 250 salaried positions within the company "to create a leaner organization with lower costs."

Yampa Valley Medical Center is currently under contract to purchase a 49,500 square foot building in Craig that used to house the Safeway grocery store.

Liquor stores and restaurants across Craig are pulling Colorado craft beers off their shelves due to the beer companies' financial support to WildEarth Guardians, which is the environmental group that put Colowyo Coal Mine at risk of being shut down.

Nick Davis works at Colowyo Coal Mine, and the recent ruling against the Office of Surface Mining Reclamation and Enforcement regarding Colowyo shook their family plans, making them wonder if they'll have to leave the community they've called home all their lives. If Colowyo closes, they could lose everything.
Recent photos