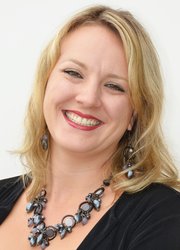 Noelle Leavitt Riley is the managing editor of the Craig Daily Press and the Saturday Morning Press. Her growth in media stems from learning how to handle certain situations under pressure as an editor, reporter, broadcaster and volunteer. She was a pioneer of multimedia in Colorado, helping The Denver Post create, launch and maintain daily podcast from 2005 through 2006. After her venture at the Post, Leavitt Riley became the news editor of four community newspapers west of Denver operated by Landmark Community Newspapers. In 2007, she took a reporting position at the Denver Business Journal, covering hospitality, tourism, retail and aviation.
She left the journal in December 2008, to freelance and run the Forget Me Not foundation — an organization that delivers flowers to seniors in nursing homes, letting them know they are not forgotten by society. She started at the Craig Daily Press in May of 2013 and looks forward to continuing her growth in journalism through this position.

Recent Stories
Yampa Valley Data Partners recently released its Community Indicators Report, highlighting a variety of economic trends in Moffat and Routt counties. Each indicator gives government officials, businesses and community members an idea of Northwest Colorado's economic health. The report comes out every two years.

Writing a book that's both serious and humorous is not an easy task to master, but that's exactly what Janet Bohart Sheridan does with her first paperback, "A Seasoned Life Lived In Small Towns: Memories, Musings and Observations."

Southwestern Energy announced Wednesday that it had signed an agreement to purchase 312,000 net acres in Moffat and Routt counties for $180 million, according to a press release.

The deal is nearly finished, and Cook is happy to buy a local dealership — ultimately expanding his business opportunities in Craig.
The sage grouse issue in Colorado took a turn this week after Gov. John Hickenlooper sent a letter to the Bureau of Land Management stating that its proposed plan for the bird was not acceptable — a response that Moffat County officials applaud.

Sage grouse numbers have declined slowly in recent years, prompting conservation groups to have the federal government consider the bird for the endangered species list. If that happens, it could have negative economic impacts on Colorado and Moffat County.

Colorado Gov. John Hickenlooper met with Northwest Colorado residents Monday morning at the Moffat County Fairgrounds Pavilion in a community forum to address issues facing the area.

John Kregar, of Hayden, deals with struggles pertaining to war on a daily basis. He suffers from post-traumatic stress disorder related to the incredibly difficult situations he encountered while fighting the war in Iraq. Yet he's found solace in a poem that took him four years to write. The act of writing the poem gave him a form of therapy that encouraged him to move past his strife.
The economy continues to gradually recover from the recession in Moffat and Routt counties with a dip in unemployment. Yampa Valley Data Partners released its latest Fast Facts report Wednesday, which calculated market trends and data through July in both counties.

A taxi driver in Bangkok reportedly killed Troy "Chip" Pilkington with a machete after the two men had a dispute about Pilkington being overcharged $1.60 for his cab fare.
Recent photos