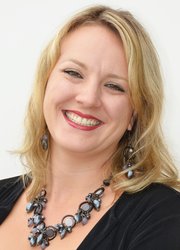 Noelle Leavitt Riley is the managing editor of the Craig Daily Press and the Saturday Morning Press. Her growth in media stems from learning how to handle certain situations under pressure as an editor, reporter, broadcaster and volunteer. She was a pioneer of multimedia in Colorado, helping The Denver Post create, launch and maintain daily podcast from 2005 through 2006. After her venture at the Post, Leavitt Riley became the news editor of four community newspapers west of Denver operated by Landmark Community Newspapers. In 2007, she took a reporting position at the Denver Business Journal, covering hospitality, tourism, retail and aviation.
She left the journal in December 2008, to freelance and run the Forget Me Not foundation — an organization that delivers flowers to seniors in nursing homes, letting them know they are not forgotten by society. She started at the Craig Daily Press in May of 2013 and looks forward to continuing her growth in journalism through this position.

Recent Stories

A 52-year-old Craig man is dead after the car he was riding in rolled over Sunday evening on Moffat County Road 18, north of Craig, according to law officials.

U.S. Sen. Cory Gardner, R-Colo., made a huge move Wednesday, proposing a bill that aims at keeping the federal government out the greater sage grouse decisions for the next six years.
Brandi Meek's political career is gaining momentum within the Republican Party. The 31-year-old was elected secretary of Colorado's GOP by the Republican Central Committee on March 14 in Castle Rock, boosting her into a new role that she hopes carry her far in politics.
19-year-old killed in car accident Saturday
Tayler Slaugh will long be remembered as a young man who loved dirt biking, hunting and big diesel trucks. "He was one of them kids who was always smiling. He was a people person," his father Allen Slaugh said.
Several bills are circulating the state Capitol to protect and boost the quality of life for Colorado's elderly population, and lawmakers seem keenly aware of how the proposed laws could positively affect senior citizens.
A 17-year-old Moffat County High School student was killed Friday afternoon after his pickup collided with a semi truck on U.S. Highway 40, according to police officials.

Monday is the deadline to submit comments to the Environmental Protection Agency concerning the proposed Clean Energy Plan that aims to reduce carbon emissions from coal-fired power plants.
A man impersonating a police officer pulled a car over Thursday night on U.S. Highway 40 near the border of Moffat and Routt counties, and local law enforcement agencies said it's the second incident reported in the last three weeks.
Other weekend accidents send more to hospital
One man has died and two others were transported to The Memorial Hospital on Sunday because of suspected carbon monoxide exposure.

Concerned parties want community to heal
In late June, news about alleged hazing incidents involving the Moffat County High School football team shook the Craig community, resulting in the removal of football coaches, suspension of upperclassmen and a police investigation.
Recent photos