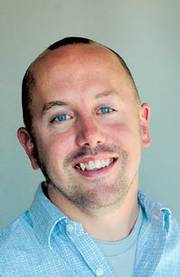 Mike Lawrence is the business and features reporter for the Pilot & Today. He began working at the paper on Oct. 31, 2005, as its city and county reporter. (His first story in Steamboat was about Halloween trick-or-treating on Lincoln Avenue.)
Mike has a master's degree in journalism from the University of Colorado at Boulder and a Bachelor of Arts in philosophy from St. Mary's College of Maryland. He has worked as a reporting intern at the Rocky Mountain News, Boulder Daily Camera, Longmont Times-Call, Gunnison Country Times and the Colorado Statesman, a weekly political newspaper based in Denver.
Mike's hometown is Dover, N.H. He enjoys hiking, reading, soccer, spending time with friends, listening to music, cheering for the 2004 World Champion Boston Red Sox and the three-time Super Bowl champion New England Patriots.
Recent Stories
Recent photos