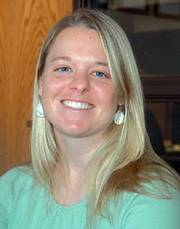 Melinda Mawdsley covers education and lifestyle for the Pilot & Today. She has been working at the paper since April 2002 and was formerly a sports reporter.
Melinda has a bachelor of arts degree from the University of Iowa. She has worked for The Daily Iowan and interned with the United States Olympic Committee and The Sporting News.
Melinda is from Algona, Iowa, and she enjoys snowboarding, running, hiking, debating the superiority of
the Big 10 compared to the Big 12 and attending Steamboat's free concerts.
Recent Stories
Recent photos