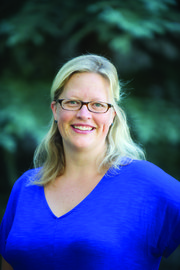 A Steamboat native, Megan attended middle and high school as well as Colorado Mountain College in Steamboat and has returned after 16 years away due to the legendary curse. Megan has been living in Denver, where she worked as a Web designer at Regis University, and Park City, Utah, where she was a graphic designer for The Park Record newspaper.
She has a bachelor's degree in European studies and a minor in digital media.
When not at the paper, she can be found hiking, camping or skiing in the mountains.