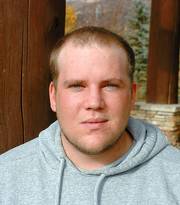 Luke Graham covers sports for the Pilot & Today. He has worked for the paper since July 2006.
Luke has a Bachelor of Science in journalism from the University of Colorado. He has worked at the Craig Daily Press, the Boulder Daily Camera and the Longmont Daily Times-Call.
Luke is from Leadville. He enjoys golf, fishing and reading.
Recent Stories

Lesley Chambers never let go of her dream to work in the outdoor industry. She also never let anything get her down.

The Steamboat Springs Swim Team notched top results at a weekend meet in Glenwood Springs and placed third overall.

Lukens has been a staple on defense all year and helped the Steamboat Springs boys lacrosse team advance to the Class 4A final four.
Essi Kenttala and Heather Gollnick picked up overall podium finishes in the HITS Triathlon Series last weekend in Grand Junction.

The Steamboat Springs Running Series returned Saturday with the Spirit Challenge.
Three Steamboat Springs High School girls lacrosse players were named to the 2013 Mountain all-league team Friday.

Shelby Miles will be reunited with her twin sister, Lindsay, after signing to play volleyball at CNCC in the fall.
The Steamboat Springs Running Series returns Saturday with the Spirit Challenge.

As Peter White has navigated his junior year of playing soccer, skiing Alpine and Nordic and playing lacrosse, there isn't a person who can say White ever took a practice or a game off.

Despite missing the fall volleyball season and half the basketball season recovering from an ACL tear to her left knee, Nikki Fry showed why she is an elite athlete.
Recent photos