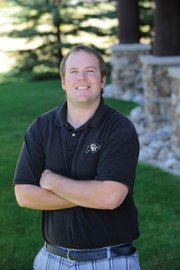 Luke Graham is the ExploreSteamboat.com editor for the Pilot & Today. He has worked for the paper since July 2006.
Luke has a Bachelor of Science in journalism from the University of Colorado. He has worked at the Craig Daily Press, the Boulder Daily Camera and the Longmont Daily Times-Call.
Luke is from Leadville. He enjoys golf, fishing and reading.
Recent Stories
African drum and dance return to Steamboat with a trio of classes Wednesday and Thursday.

Bartenders serve patrons. Patrons have fun, sometimes too much fun. It's a unique relationship. It's part friendship and part therapy.
Jamnesty, a benefit for Amnesty International, returns to Old Town Pub on Friday.

Mud season produces different emotions. But just because town is dead doesn't mean there aren't things to do.

The USSA announced on Monday that it would cut its funding for the U.S. Nordic combined team.

Tickets for the 27th annual Strings Music Festival go on sale to the public Wednesday.

The Yampa Valley Singers will perform its annual spring concert on Friday and Saturday.

The Groovetrotters, back by popular demand, play Carl's on Friday and open the Bud Light Concert Series on Sunday.

The Steamboat Ski Area will wrap up another season this weekend, full of events and live music.

The North Routt Chili Cookoff returns on Sunday.
Recent photos