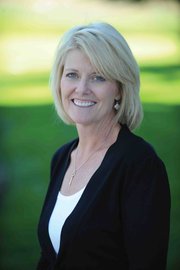 Lisa Schlichtman is the editor of the Steamboat Pilot & Today. She joined the newspaper team in July 2013. Lisa has more than 20 years of journalism experience, serving as a newspaper reporter, editor, owner and publisher of newspapers and magazines in Cassville and Monett in Southwest Missouri. She is a native of St. Louis, Mo., and a graduate of the University of Missouri School of Journalism. Lisa and her husband, Mike, have two sons, Nicholas, who lives in Scottsdale, Ariz., and Ryan, who lives in Denver. The Schlichtmans have been vacationing in Colorado since 1985 and are thrilled to be full-time Steamboat Springs residents. When Lisa is not at the newspaper, she enjoys running, hiking, skiing, reading, meeting new people and discovering all Steamboat Springs has to offer.
Recent Stories
Steamboat Today and the city of Steamboat Springs have reached an impasse over the release of three portions of the police investigation conducted by independent investigator Katherine Nuanes.
To commemorate the Steamboat Springs start of the 2015 USA Pro Challenge, artist Chula Beauregard was tasked with creating a poster that would highlight the Stage 1 start route, which begins with parade laps through downtown.

While hiking up to the Royal Arch in the Flatirons of Boulder two weekends ago, I decided it was time for me to push my boundaries a bit. It had been 29 years since my husband Mike and I had last done a real backpacking trip, so we decided that's how we'd spend our 30th anniversary weekend — hiking up to Mica Lake in the Mount Zirkels Wilderness Area and camping overnight.
CenturyLink is currently working to restore telephone outages in Steamboat Springs, Oak Creek, Yampa, Fraser and Granby.
This summer's photo contest is not limited to selfies. You may also send in photos of you, your friends and family enjoying summer in Steamboat that are taken by others.
Steamboat Springs Fire Rescue responded to a fire at a marijuana growing facility on Downhill Drive Saturday morning, and firefighters were able to suppress the blaze before it spread to adjacent units.
"Step Up and Serve" is the name we've chosen for a pair of forums the Steamboat Pilot & Today will be sponsoring June 10 and 17. The events, which will be held from 5:30 to 7 p.m. both nights in the newspaper's community room, are open to anyone in the community interested in running for Steamboat Springs City Council.
The 2015 Spirit Challenge features 10K and 5K running races beginning at 9 a.m. Saturday at the Steamboat Springs Middle School.

The Steamboat Art Museum has launched a capital campaign to raise an estimated $500,000 to renovate the museum's home in the historic Rehder building at the corner of Lincoln Avenue and Eighth Street.

The iconic, two-story Craftsman-style home that Susan Handloff and Bert Halberstadt built at 173 Maple Avenue downtown rose from humble beginnings. At its heart is a simple log cabin, one of three constructed by Steamboat's most famous author, John Rolfe Burroughs, upon his return to Steamboat in 1945 after spending four years in a Japanese prisoner of war camp during World War II.
Recent photos