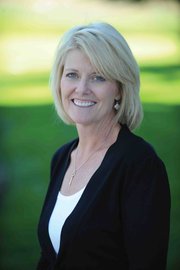 Lisa Schlichtman is the editor of the Steamboat Pilot & Today. She joined the newspaper team in July 2013. Lisa has more than 20 years of journalism experience, serving as a newspaper reporter, editor, owner and publisher of newspapers and magazines in Cassville and Monett in Southwest Missouri. She is a native of St. Louis, Mo., and a graduate of the University of Missouri School of Journalism. Lisa and her husband, Mike, have two sons, Nicholas, who lives in Scottsdale, Ariz., and Ryan, who lives in Denver. The Schlichtmans have been vacationing in Colorado since 1985 and are thrilled to be full-time Steamboat Springs residents. When Lisa is not at the newspaper, she enjoys running, hiking, skiing, reading, meeting new people and discovering all Steamboat Springs has to offer.
Recent Stories
Spend time with Tom Litteral, and you'll soon discover someone who is passionate about birding and nature in general. The retired park ranger and firefighter, who now serves as a city bus driver, has been able to share his love for feather finding through involvement in Yampa Valley Birding Club, a group he helped begin shortly after he moved to Steamboat 20 years ago.

On cold, crisp November evenings, you can spot two glittering star clusters in the constellation of Taurus the Bull, high up in the eastern sky around 8 p.m. They are the Hyades and the Pleiades star clusters.
The arts are alive and well in Steamboat Springs, in part, because of the existence of groups like the Steamboat Springs Arts Council.
The Rotary Club of Steamboat Springs has announced it is accepting applications for its latest round of grant funding. Each year, the local service organization awards about $10,000 in grants to area nonprofits.

Steamboat Springs Arts Council Executive Director Lawrence Block said he vividly remembers hundreds of people wearing "Save the Depot" T-shirts and campaigning to spare the historic building from demolition after it had been condemned in 1980.
After months of passing by the old Steamboat Springs train depot during runs along the Yampa River Core Trail, I finally scheduled a personal tour of the building this past week. That visit has inspired me to plan a series of columns devoted to the historic building itself, the efforts to save it back in the 1970s and '80s and the group that breathed new life into the beautiful old structure.

The Foidel Canyon Schoolhouse is a reminder of a bygone era when one-room, white-clapboard structures dotted the Northwest Colorado landscape.

Cemeteries are fascinating places. Spending an afternoon wandering through acres of gravestones, reading the names, dates and words etched on marble, is like embarking on a self-guided history tour of any community.
A private person, Carol Chapman agreed to speak about her cancer as a way of "giving back" because of the extraordinary care she received during her treatment and recovery. "I want women to know that there are people there (at the YVMC) to help you," Chapman said. "If you're anxious, if you don't have insurance, if you can't pay, they aren't going to let you fall. And don't wait, especially if you live here in the Valley. They're going to take care of you."

For a book lover like me, getting a ticket to attend this year's Literary Sojourn was like landing a backstage pass to a Rolling Stones concert.
Recent photos