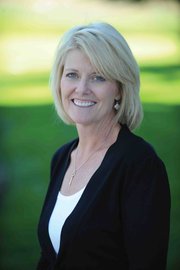 Lisa Schlichtman is the editor of the Steamboat Pilot & Today. She joined the newspaper team in July 2013. Lisa has more than 20 years of journalism experience, serving as a newspaper reporter, editor, owner and publisher of newspapers and magazines in Cassville and Monett in Southwest Missouri. She is a native of St. Louis, Mo., and a graduate of the University of Missouri School of Journalism. Lisa and her husband, Mike, have two sons, Nicholas, who lives in Scottsdale, Ariz., and Ryan, who lives in Denver. The Schlichtmans have been vacationing in Colorado since 1985 and are thrilled to be full-time Steamboat Springs residents. When Lisa is not at the newspaper, she enjoys running, hiking, skiing, reading, meeting new people and discovering all Steamboat Springs has to offer.
Recent Stories
The Steamboat Pilot & Today team is looking back on the past 365-plus days of legalized pot, and we're publishing a five-part series of articles breaking down the first year and what it means for Steamboat Springs and Routt County.

The top-circulated adult fiction title at Steamboat Springs' Bud Werner Memorial Library in 2014 was Sue Monk Kidd's "The Invention of Wings." The book choice provides a glimpse into the literary likes of Steamboat readers.
A single-engine Cessna aircraft crashed late Sunday morning south of the summit of Rabbit Ears Pass.
From problem bears poaching food from trash cans and sneaking into condominium hot tubs to Steamboat's first foray into recreational pot sales, 2014 was a year to remember.
The longer I live in Steamboat, the more impressed I become with this community's spirit of generosity and the willingness of local residents to step up and get involved when there's a need.

Aspiring bakers have until Friday to register for the Steamboat Pilot & Today's 2014 Holiday Dessert Bake-Off.

After 20 years, Jenny Wall, owner of Moose Mountain Trading Co., knows how to fill her Lincoln Avenue store with clothes and gifts that women crave — luxurious sweaters, gorgeous knit dresses and the perfect selection of stylish accessories that add the crowning touch to any outfit.

If you want to go retro, Rocket Fizz on Lincoln Avenue is the bee's knees. Open since May, the candy and soda pop shop has vintage appeal that attracts old-timers and youngsters in droves.

For kids of all ages, a trip downtown or a family vacation to Steamboat Springs just isn't complete without a stop (or two or three) at Fuzziwig's Candy Factory at Ninth Street and Lincoln Avenue.
Steamboat Springs' Over the Hill Gang is one of the most active organizations I've encountered since moving here a little over a year ago.
Recent photos