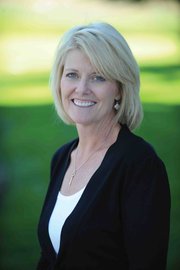 Lisa Schlichtman is the editor of the Steamboat Pilot & Today. She joined the newspaper team in July 2013. Lisa has more than 20 years of journalism experience, serving as a newspaper reporter, editor, owner and publisher of newspapers and magazines in Cassville and Monett in Southwest Missouri. She is a native of St. Louis, Mo., and a graduate of the University of Missouri School of Journalism. Lisa and her husband, Mike, have two sons, Nicholas, who lives in Scottsdale, Ariz., and Ryan, who lives in Denver. The Schlichtmans have been vacationing in Colorado since 1985 and are thrilled to be full-time Steamboat Springs residents. When Lisa is not at the newspaper, she enjoys running, hiking, skiing, reading, meeting new people and discovering all Steamboat Springs has to offer.
Recent Stories
"No one thinks they're going to become a heroin user."
Watching Amanda* interact with her young son, it's hard to believe that a year and four months ago she was a hardcore heroin user.
For Steamboat Springs native Laura*, an addiction to prescription pills began with a snowboarding injury at 16.
Access to addiction treatment is a challenge in Northwest Colorado
A key piece to the puzzle of addiction lies in access to treatment and recovery — a resource that local experts say is limited in Northwest Colorado.

Steamboat Springs community begins to address national issue of opiate addiction
"This community has 100 percent been affected; I see it on a daily basis — the abuse of alcohol and drugs," Dr. Davis Wilkinson, a Steamboat Springs medical provider, said. "It's here, and the problem isn't going to go away, and we don't have a lot of time.
If nothing else, I hope the article serves to educate people about the dangers of prescription painkillers and the fact that these legally prescribed drugs are highly addictive.
Skiing on Christmas is our family tradition, and inside the pages of our inaugural Holiday Guide, you'll read about how other local families celebrate the holidays.
Two-time podium topper: Old Town Hot Springs personal trainer and fitness instructor Rebecca Williams finished at the top of both categories in this year's rankings.
You won't find roses or carnations at Tall Tulips Flower Shop, which has been selected for the fifth year running as Best Flower Shop in the 2015 Best of the Boat contest. Instead, the Tirones order flowers from the Aalsmeer Flower Auction in Holland.
Steamboat Today and the city of Steamboat Springs have reached an impasse over the release of three portions of the police investigation conducted by independent investigator Katherine Nuanes.
To commemorate the Steamboat Springs start of the 2015 USA Pro Challenge, artist Chula Beauregard was tasked with creating a poster that would highlight the Stage 1 start route, which begins with parade laps through downtown.
Recent photos