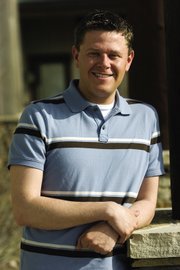 Recent Stories
The Steamboat Springs High School wrestling program is dropping down to Class 3A, which could be a boost to the program.
Aspen scored easily and it scored early, and it rolled Wednesday to a 16-0 victory against the Steamboat Springs High School girls lacrosse team in Aspen.

They often made it look easy on the court, on the field and on the mat, but not everything came easy to the the 12 athletes who signed collegiate letters of intent on Wednesday morning at Steamboat Springs High School.

All three Routt County high school track teams came home from a busy weekend of competition with strong results.

Persistent snow made for a great day of skiing on the final day of the season at Steamboat Ski Area. For one area student, it was one more highlight from what's been a great winter.
The Steamboat Springs High School girls soccer team's loss Saturday to Wheat Ridge sets the stage for a crucial home game Tuesday against Glenwood Springs.
The Steamboat Springs High School girls tennis team lost, 4-3, on Saturday on the road against Ralston Valley, but in that score, coach John Aragon said he saw his team's strongest, most complete effort of the season.

Girls lacrosse has been slow to catch on in Steamboat Springs, but coaches hope a new middle school team that will travel to several local tournaments early this summer could be the sign of a changing tide.

Hayden High School boys basketball coach Mike Luppes is stepping down after six successful seasons leading the Tigers.
Steamboat lost on the road, 14-13.
Recent photos