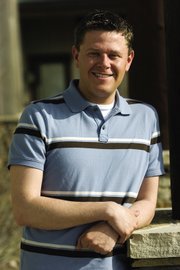 Recent Stories

Nessa Dziemian and Thomas Rowley capped great seasons with dual moguls national championships Sunday.
The church overflowed the day they buried Buddy Werner. The crowds flooded the United Methodist Church on the corner of Oak and Eighth, hundreds from the Steamboat Springs community showing up and so many more from out of town — skiers and friends and coaches and competitors overwhelming the grand brick chapel.
Aerials hasn't had a strong presence in Steamboat Springs for nearly two decades. That may not change soon, but a furious effort to save the sport and restock the U.S. Freestyle Ski Team's ranks have it thriving elsewhere.

Troy Murphy put it out there, and no one could come and take it. He laid down a solid early run and hung on to win the men's single moguls national championship Friday in Steamboat Springs.

Unrivaled champion skier Hannah Kearney skis toward retirement
Hannah Kearney has dominated the freestyle moguls world for the last decade. She's skiing her final competition this weekend in Steamboat Springs.
Warm weather and an early spring have defined the last month in Steamboat Springs, and those conditions have forced officials running the U.S. Freestyle Skiing Championships at Steamboat Ski Area to alter the event's schedule to allow athletes the best possible conditions.

Ryan Dyer lived his US ski team dream for three years — he's determined to get back
There are roughly a dozen ways to make the U.S. Freestyle Ski Team, but only about three that matter to an up-and-coming skier. Making the team doesn't actually guarantee anyone much of anything. Only a fraction of the team's members get to compete in World Cup events.

Steamboat Springs cyclist Amy Charity is still climbing the world of women's pro racing, having signed with a new team and earned a stint racing in Europe with the U.S. Team.
The Steamboat Springs High School baseball team lost twice playing Saturday on the road against Delta, 3-0 and 10-0.
Nordic, powder operations closing early
The winter's low snowfall totals were bad enough, but a warm week in March has forced area Nordic and powder skiing operations to close earlier than anticipated.
Recent photos