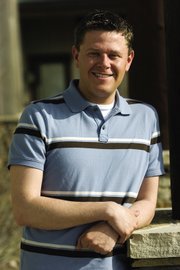 Recent Stories
The Hayden High School football team turned the ball over on the opening kickoff, and after West Grand scored and kicked the ball back to the Tigers, the pattern repeated itself, with another turnover and score.
After three years finishing second to rival Aspen, Steamboat climbed back to that top step, Friday, going head to head with Aspen to win regionals once again.

The Sailors played their most complete match of the season Thursday, bashing Battle Mountain, 25-23, 25-14, 25-17.

The Steamboat Springs High School volleyball team plays at home at 6:30 p.m. Thursday against rival Battle Mountain.
The Steamboat Springs High School soccer team went on the road Tuesday night to pick up a big league win, beating Summit, 1-0.
It wasn't the result they wanted, Soroco High School girls volleyball coach Jeannie Jo Logan said Tuesday night, but it was a good night nonetheless as her team lost a tight one on the road in North Park, falling in five sets.
A rough first day of the Class 4A state golf championships ruined most of the chances the Steamboat Springs High School players had to challenge to win, but coach Andrew Donner said the team bounced back with a strong performance Tuesday to finish the tournament and the season on a high note.

Steamboat girls lacrosse coach Betsy Frick hopes the annual Chumash lacrosse tournament she's helped host the last several years can take off in the future.
Big plays did the Steamboat Springs High School football team in on Saturday night during a road trip to play at Grand Junction Central.

21-0 win sets Steamboat team apart
The Steamboat Springs Middle School seventh-grade football team wrapped up an undefeated season with a 21-0 win against Craig on Saturday.
Recent photos