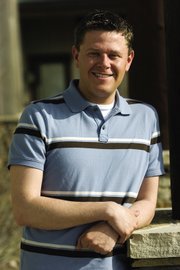 Recent Stories
The Steamboat Springs High School hockey team won at home against Mullen on Friday night, 8-0.
The Sailors boys Alpine skiing team is deep, and it showed again Friday, racing at Howelsen Hill in Steamboat Springs, that it's also fast.

The USA Pro Challenge dominated Steamboat Springs for a week last summer, the professional cycling race's third stop in the city in its five-year history. Race organizers announced Friday they were suspending the 2016 version of the event.

Steamboat Springs High School boys basketball coach Michael Vandahl said his team is coming together.
Steamboat managed to put its doubt out if its mind, and just in time. The Sailors got two late-game 3-point shots, then took advantage of several key free throws to edge out Summit in overtime, 44-40, Thursday.

The Steamboat Springs High School Alpine skiing team has its only home meet of the season Friday, and there will be plenty of excitement for local fans, with one local girl and a handful of local boys having great chances to win the slalom race on Howelsen Hill.
Wrestling teams hope to prove regional ready
Local high school wrestling teams are headed for the regional tournament, while Steamboat and Soroco basketball teams will play their final home games of the regular season this weekend, saying farewell to some very successful senior classes.

The Sailors proved themselves to be road warriors again, knocking off Battle Mountain, 65-47, in Edwards for an Eagle County sweep in 2016.
Steamboat Springs Winter Sports Club ski jumpers left the mountains last week and headed for the plains for a major competition. They came away with plenty of strong performances.
Young Steamboat Springs Winter Sports Club moguls skiers made the most of a trip last month to Arapahoe Basin.
Recent photos