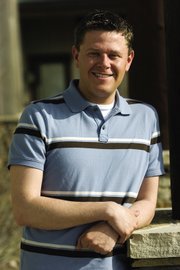 Recent Stories
Todd Lodwick hasn't worked out a day since he retired from Nordic combined after his sixth Winter Olympics. That took some adjustment.

The Nordic Screamer ride down the landing hills of the ski jumps at Howelsen Hill offers plenty of thrills.

New Zealander Jup Brown just finished running across the United States. Now he's setting off out a bike ride that will take him across the continent again. He stopped in Steamboat Springs first.
The Steamboat Storm collegiate baseball team hopes to get back on the right track playing at home Thursday and Saturday for a pair of doubleheaders.

There's something different, something sweet and something thrilling about the annual summer ski jumping event in Steamboat Springs.
It simply all came together at just the right time for the Hayden 8-10 year olds baseball team last weekend as it competed in a season ending tournament in Rangely.
Steamboat's American Legion team won big Saturday, knocking a Vernal squad, 28-14.

The Captain of the Boat downhill mountain bike series returns to Steamboat with a 6 p.m. Thursday race at Steamboat Ski Area.
Steamboat Gravity Team flying high this summer
There isn't anything about downhill mountain biking that lends itself particularly to requiring a group of friends to participate, but members of the newly reformed Steamboat Springs Gravity Team said riding is better with a team, and that's what's drawn them together.

Ski jumper returning to coach for Winter Sports Club
After learning to ski jump on Howelsen Hill, Steamboat Springs' son Corby Fisher is returning to coach with the Steamboat Springs Winter Sports Club.
Recent photos