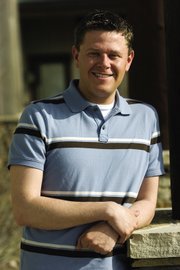 Recent Stories

Sunday's PBR Bull Bash came down to the last rider on the last bull. Everyone in the stadium knew what would happen with the exception of that rider.

Sunday's 10K at 10,000 Feet Steamboat Springs Running Series race attracted many of the same faces, and runners from many of the same places, plus a few from much further away.
The Steamboat Springs High School volleyball team took care of business in its first two matches on Friday playing at a tournament in Glenwood Springs.
The season got off to a rough start Friday night for the Soroco High School football team.
The Soroco High School volleyball team is looking to bounce back from a rough 2013.

As the Steamboat Springs High School volleyball team heads into the season, the Sailors are positively high on this year's squad.
The annual Professional Bull Riders event is headed back to Steamboat Springs this weekend, and organizer Judd Mortensen said a pen full of top-tier bulls and a lineup of elite riders await fans.

It's with an eye toward the fall that Dave Miller is trying to bolster participation in one of the final running events of the summer.
Another tournament meant another set of solid rounds from the boys of the Steamboat Springs High School golf team on Wednesday.
Three years ago even event director Corey Piscopo wasn't sure the Steamboat Stage Race would live to see the summer of 2014. The race is more than alive, however. It's growing.
Recent photos