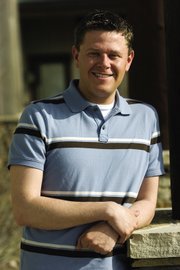 Recent Stories

Hayden beat Vail Mountain Tuesday, 25-15, 25-22, 25-18, winning for the third time in four matches, and the Tigers did it without their best player.
It took a whole golf tournament and then some, but the end result is exactly what the Steamboat Springs High School golf team wanted: all four of the Sailors golfers advanced from the regional tournament and will play at state.
Former Routt County high school athletes are competing at colleges around the country, and those in fall sports are already well into their seasons. Check in on how they're doing.
Hig Roberts, a former member of Steamboat Springs Winter Sports Club, won a race in the Australia New Zealand Cup last week, leading the way for a podium sweep in the down-under event by U.S. skiers.

Rob Krar came in as the favorite in the Run, Rabbit Run 100-mile race, and he didn't disappoint. He blew away the field on the long, smooth roads on Buffalo Pass and built on his lead all night long to win the race.
It was an up-and-down day for the Hayden High School volleyball squad, but combined with a Thursday night win, it still has the Tigers on a high.
The Soroco High School football team found out the hard way how tough Dayspring Christian Academy is, losing on the road Saturday, 62-0.
The Tigers won a thrilling five-set match against West Grand, earning their first win in four matches this season.

The Run, Rabbit Run trail ultramarathon starts today, sending 450 runners out for a wild, tough experience in the mountains above and around Steamboat Springs.
Steamboat Springs, Hayden and Soroco high school athletic teams all hit the road for big games this weekend as the home calendar is lighter.
Recent photos