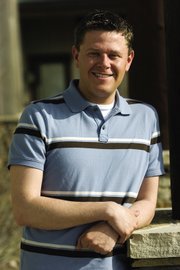 Recent Stories
Area campgrounds are opening ahead of Memorial Day weekend, though recent wet weather will keep many in Routt County closed.
I spent a fair portion of the last month and a massive portion of the last two weeks digging into bicycling, Steamboat Springs and the way those two have and can interact for economic development. My conclusion is that this is complicated stuff.

Anyone who wants to sign up for next month's Steamboat Marathon still has the opportunity, and that's a marked change for the 32-year-old race.

As the competition cranks up, Steamboat Springs hopes to stay even in a cycling arms race.

Hayden's Jorge Valdez placed fifth Saturday in the high jump, wrapping up the weekend for local high school track teams.

Soroco's stay at the state track meet came to an end, but the team leaves Lakewood happy with its performances.

Soroco High School track athletes won a pair of medals on the opening day of the state track meet Thursday in Lakewood.

Doolin, the 2013 Yampa Valley Male Athlete of the Year, doesn't scream and shout. His competitive heart doesn't beat in your face. It smolders, burning on and on.

Coach Michelle Wilkie said basketball was where Savannah Williams' distance-running heart shined through.

The spotlight was nothing new for Nic Paxton as he prepared for his senior year. Paxton jumped onto the Soroco stage as a sophomore, assuming playmaker roles on the Rams football and basketball teams.
Recent photos