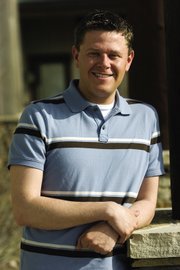 Recent Stories

Nothing comes easy when trying to grow a dream
The husband-wife team of Clint Ball and Karen Tremaine started Cogma Bikewear three years ago. It's been an often rewarding, frequently agonizing journey, but one they say has proved rewarding as they close in on their goals.
The Hayden and Soroco high school track teams competed during the weekend, racking up strong results.

Trevyn Newpher will step in as Steamboat Ski Area's Steamboat Bike Park manager, a newly created position.

Steamboat Springs runner Jennifer Schubert-Akin will run her 20th Boston Marathon on Monday and is perfectly aware that, after last year's bombings, this one will be different.
The Steamboat Springs High School wrestling program is dropping down to Class 3A, which could be a boost to the program.
Aspen scored easily and it scored early, and it rolled Wednesday to a 16-0 victory against the Steamboat Springs High School girls lacrosse team in Aspen.

They often made it look easy on the court, on the field and on the mat, but not everything came easy to the the 12 athletes who signed collegiate letters of intent on Wednesday morning at Steamboat Springs High School.

All three Routt County high school track teams came home from a busy weekend of competition with strong results.

Persistent snow made for a great day of skiing on the final day of the season at Steamboat Ski Area. For one area student, it was one more highlight from what's been a great winter.
The Steamboat Springs High School girls soccer team's loss Saturday to Wheat Ridge sets the stage for a crucial home game Tuesday against Glenwood Springs.
Recent photos