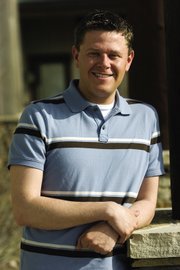 Recent Stories
Chris Zirkle, a Hayden High School graduate, was at his very best in his very last high school event four years ago, winning two state championships at the state track meet. Saturday, at his last collegiate track meet, he was again at his best.

The Turkey Trot returns Thursday with new management.

When the competitive days are done, moving on can be complex for athletes.
It's a different kind of season for the U.S. Nordic combined team, and not just because there are no Olympics this year.
Chris Zirkle set a school record running cross country at Northwest Christian University. He's one of a handful of local athletes who have seen success recently at the collegiate level.
The Western Slope will keep its eastern teams like Hayden and Soroco from playing league match ups against its western teams like Meeker and Paonia until the postseason.

Ski season is already upon some of us, and near for the rest. It's time to get that equipment tuned up and ready to go.
A pack of top, young Steamboat Springs tennis players pieced together a big weekend of results at a tournament in Laramie last weekend.

U.S. Ski Team racer and Steamboat Springs skier Anna Marno has plans for a big season, one that could include races at the 2015 World Championships in Vail and Beaver Creek.

Steamboat Springs will be the site of the 2015 U.S. Ski and Snowboard Hall of Fame induction in April.
Recent photos