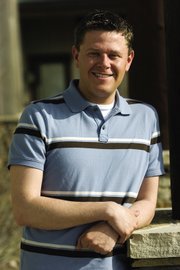 Recent Stories
Big plays did the Steamboat Springs High School football team in on Saturday night during a road trip to play at Grand Junction Central.

21-0 win sets Steamboat team apart
The Steamboat Springs Middle School seventh-grade football team wrapped up an undefeated season with a 21-0 win against Craig on Saturday.

The Steamboat volleyball took care of business at home against Rifle, winning in three sets.
They had the lead early, but mistakes took a toll Friday night for the Tigers as the Hayden High School football team traveled to Rangely for a game, losing 32-8.
The Steamboat Springs High School volleyball team was happy that when action finally wrapped up Thursday night playing on the road at Summit, the Sailors had emerged with a victory.

For top young skiers, the season never really ends. As a part of their ramp up to the coming racing season, a group of Steamboat athletes recently traveled to Colorado Springs.
Soroco and Hayden clash again Friday night in volleyball, one of the highlights of this weekend's high school sports schedule.

The Soroco High School volleyball team couldn't do much to stop visiting Vail Christian on Tuesday.

The Steamboat Springs high school mountain bike team recorded its top result of the season on Sunday, cruising to a second-place finish in the Haymaker Classic race in Eagle.

The Steamboat Junior PGA golf team finally had its season end last weekend in Oklahoma, but the trip had no shortage of highlights for the young athletes involved.
Recent photos