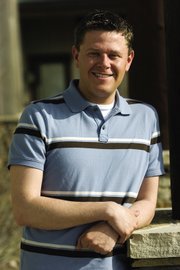 Recent Stories

It doesn't come with quite as many teams as usual, but the annual Steamboat Springs Shoot-Out is back, with three high school basketball-filled days packing the gyms at Steamboat Springs High School.
The Soroco High School wrestling program will play host to nine teams Saturday, an important tournament for wrestling in the region, according to Rams coach Jay Whaley.
What Arielle Gold hopes is a journey to Russia kicked off with a great first step.
The Nordic skiers of the Steamboat Springs Winter Sports Club couldn't be off to a better start to the season after the weekend's performance at Grand Mesa.
It was a dominating performance Tuesday night at home for the Soroco High School girls basketball team.
Serina Kidd's maintained momentum to her strong start to the season Saturday and Sunday, the 17-year old Steamboat Springs Winter Sports Club athlete logging two strong results at College Spectacular FIS U races in Loveland.
It was only the first wrestling tournament of the season, but the results for Routt County wrestlers were huge and coaches can only hope it's a sign of things to come.
The U.S. Nordic combined Ski Team got a jolt Sunday as Bryan Fletcher and Todd Lodwick combined to finish 10th and 11th in Norway.

The desire to compete in the Olympics is almost a nationwide dream, but for all of us, statistically, those rings never are more than a figment of our imagination. In Steamboat Springs, it's at least a little different. In Steamboat, athletes and their families have to make difficult decisions, have honest conversations about the chances and ask, "Is it worth it?"
Soroco scored 19-unanswered points in Friday's game against Meeker, but it wasn't enough to give the Rams the win.
Recent photos