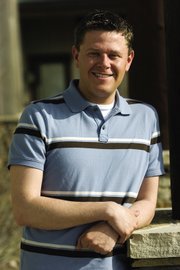 Recent Stories
Cota 7th, Dyer 14th and Stoltzner 15th skiing for US
Jeremy Cota, Ryan Dyer and Lane Stoltzner all made finals at Thursday's World Cup moguls event in New York.

The Steamboat Springs High School wrestling team split a Tuesday night triangular, beating Eagle Valley and losing to Glenwood Springs.
Another slow start sank the Steamboat Springs High School boys hockey team.
The Soroco High School boys basketball team got off to a slow start Tuesday, but it played strong for three quarters and came out of a road trip to North Park with a crucial win, 41-34.
The Rams more than responded to adversity, walloping North Park, 70-17.
Nita Englund, who trained previously with the Steamboat Springs Winter Sports Club, put together the best weekend of ski jumping of her career at a World Cup event in Oberstdorf, Germany, Saturday and Sunday.
Steamboat Springs snowboarders competed at a United States of America Snowboard Association event Saturday and Sunday in snowboard and half-pipe competitions.
The U.S. Nordic combined Ski Team's Continental Cup competitors had their best weekend of 2015 last weekend in Planica, Slovenia, where Ben Berend led the way with a 23rd place finish in the first competition.
Payton McElhiney was tops among local competitors, winning the skier men's 13-15 division by inserting the flat 540 spin he'd just learned.
The group was led by Riley Hodges, who finished second in the girls U15 division of the Rocky Qualifier Series/Devo event.
Recent photos