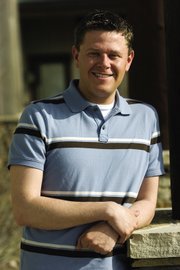 Recent Stories
The IMBA World Summit will settle down Wednesday for a long weekend of riding and talking about bikes in Steamboat Springs.
Kelly Boniface was new to mountain bike stage racing, but that didn't keep her from a fourth-place finish last week at the Breck Epic.
The newest trail on Emerald Mountain, the $160,000, 4.25-mile Morning Gloria trail, is ready for riders.
The Steamboat Springs Pro Rodeo series will ride to a close this weekend, but even with 90 percent of the season in the books, the season-ending results are far from decided.
Lance Panigutti said the decision to add a sprint distance option to this weekend's Steamboat Triathlon, in recent years an Olympic distance course, was made almost exactly a year ago, based on feedback absorbed immediately after the 2013 race.
In its 10th year in Steamboat Springs, the Arnie's Army Battled Prostate Cancer golfing fundraiser had its best year.
Technically, the result was the same, but the same result for the third day in a row left the Steamboat Springs High School boys golf team ready for a break on Wednesday.
Josef Keller, Soroco's athletic director since 2012, was hired in July to coach the Rams' varsity football team after David Bruner decided to resign from the position in May.
The Steamboat Springs High School golf team wasn't quite as hot as it was Monday at the start of a three-day swing of competitions. It was still good enough for the same place, however.

Steamboat Ski Area and Steamboat Springs Winter Sports Club entered into an agreement for a new dedicated Alpine ski racing venue on Mount Werner.
Recent photos