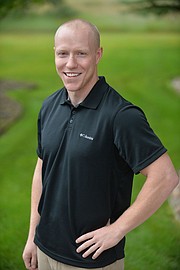 Ben Ingersoll is the sports and education reporter for the Steamboat Pilot & Today where he began work in September 2013. 
Ben has his Bachelor of Arts in mass communication and journalism from Fresno State. Before starting at the Pilot & Today, he served as a sports reporter for the Fowler Ensign as well as sports editor and editor in chief of Fresno State's student newspaper, The Collegian.
Ben is originally from Shasta Lake, Calif. In his downtime, he enjoys traveling, hiking, college football and any fitness-related activity. 
Recent Stories
Some mental lapses on offense doomed the Soroco High School boys basketball team against 2A state power Meeker in Friday's district opener.
The Soroco High School girls basketball team lost just its third game of the season Friday night, this time to state-ranked Paonia in the district tournament opener.

Overall champions and classic race medalists were honored Friday as the 2015 FIS Telemark World Championships came to a close at Steamboat Ski Area.

It's been a long road for Dank Frank's in Oak Creek. Although multiple marijuana businesses have been approved in the last few months, its application to open for business remains on the table.

After the use and sale of recreational marijuana was legalized Jan. 1, 2014, Oak Creek quickly became Routt County's most sought-after place to set up a pot business.
Steamboat Springs' Bryan Fletcher surged to the Nordic combined podium Thursday with the final days of the 2015 World Championships in Falun, Sweden, looming.

State wrestlers grab some wins in the Pepsi Center, Soroco girls basketball keeps the win streak going and the Sailors boys basketball squad goes down in heartbreaking fashion in the final preps roundup of the winter.

For the first time in more than a decade, the United State is hosting the FIS World Telemark Skiing Championships. And for the first time ever, Steamboat Springs is playing host to the biennial event.

Hayden Tigers Taylor Lewis and Christian Carson — the only Routt County contenders remaining at the state wrestling tournament — were eliminated in emotional finishes on Saturday.
The Colorado high school state skiing championships wrapped up Saturday, and the Sailors girls nearly swept the annual Skimeister competition. Both teams finished ninth overall.
Recent photos