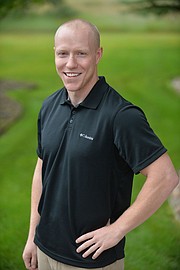 Ben Ingersoll is the sports and education reporter for the Steamboat Pilot & Today where he began work in September 2013. 
Ben has his Bachelor of Arts in mass communication and journalism from Fresno State. Before starting at the Pilot & Today, he served as a sports reporter for the Fowler Ensign as well as sports editor and editor in chief of Fresno State's student newspaper, The Collegian.
Ben is originally from Shasta Lake, Calif. In his downtime, he enjoys traveling, hiking, college football and any fitness-related activity. 
Recent Stories

The annual Holiday Classic Alpine ski races are back at Howelsen Hill this weekend, featuring some top-level local, collegiate, national and international talent.

Steamboat hockey will make its home debut, Sailors boys and girls hoops continue league play, Soroco boys and girls basketball teams play host to South Park and Routt County wrestlers will be at West Grand.
The Steamboat Springs High School wrestling team took fifth at a the tough Panther Invitational in Delta over the weekend, competing against some small-school powerhouses.

The Steamboat Springs U14 girls hockey team's run toward a championship at the annual Adele Dombrowski Tournament was cut just short Sunday against West Elk.

Steamboat boys basketball player Robi Powers has a big weekend and some area hoops teams bounced back in Saturday games.
In 1914, the now-ghost town of Ludlow was undergoing a massive strike among its miners, one that culminated in an attack of more than a thousand workers.
Since he was a little boy, Oak Creek's Mike Yurich has dedicated most his life to preserving the town's history. Inside the rickety building restored to become the Tracks & Trails Museum along downtown's main drag, Yurich's life work is on display. But at 80 years old, he fears his days as Oak Creek's unofficial historian may be numbered. He's on a mission to make sure even if he's forgotten years down the road, the town's history isn't.

When the Tracks & Trails Museum finally got a home in 2007 to house the town's century-long history, there was a reason the Historical Society of Oak Creek and Phippsburg dedicated it to Mike Yurich.
The Steamboat Springs High School hockey team lost big to state power Regis Jesuit Saturday evening, 6-2. The Sailors will make their home debut on Friday against Chatfield.
The Hayden High School girls basketball team righted the ship in a big way Saturday afternoon, snapping a big two-game losing streak to knock off Dubois, of Wyoming, 45-28.
Recent photos