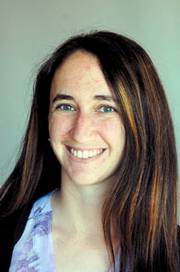 Allison Plean covers arts and entertainment for the Pilot & Today. She has worked for the paper since March 2006.
Allison has a bachelor of science in zoology and film from North Carolina State University. She has worked with animals including large cats, giraffes, wolves, primates and elephants at four different nonprofits and the Denver Zoo. She trained tigers for two years at the Carnivore Preservation Trust. Her work experience includes being a video conference producer, graphic designer and victim advocate.
Allison has written for The Local, Powder magazine and Transworld Snowboarding magazine, and she was interviewed in Skiing magazine. She has also written for and acted in a local TV show, Cabaret and
danced in the Steamboat Dance Theater.
Allison is from Boca Raton, Fla., and enjoys dancing, writing screenplays, snowboarding, telemarking,
sleeping in, making music videos, hanging out with her rhodesian ridgeback puppy Walter, making jewelry and traveling.

Recent Stories
Recent photos