Tap House Sports Grill
729 Lincoln Ave. Steamboat Springs, CO 80487
970-879-2431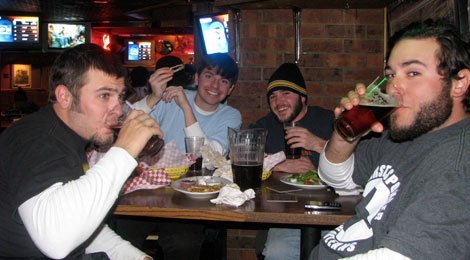 Description
Great Food in Steamboat Springs
Family Friendly Dining at the Tap House
Full Carry Out Available
Tuesday is Wing Day at the Tap House
Daily lunch and dinner specials - ask your server what's on the menu today!
A local tradition ... Wing Day !
We are famous for our wings (served everyday) but ...
Tuesday is Wing Day.
On Tuesdays, from opening 'till close, all our wings are just 3 for a $1.
Satisfy your late night munchies with our late night menu.
Served from 10 PM to Midnight every day.