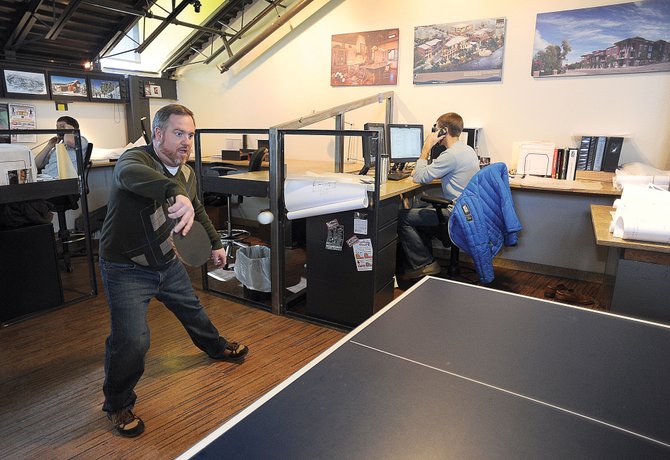 Matt Parker, business manager for Vertical Arts Architecture in Steamboat Springs, plays pingpong with principal Brandt Vanderbosch during a work break. The fourth annual Paddle Battle will take place from 1 to 9 p.m. Saturday at the Tennis Center at Steamboat Springs and McKnight's Irish Pub & Loft.
Stories this photo appears in:

The Paddle Battle returns for its fourth year with Matt Parker as the undisputed champion.