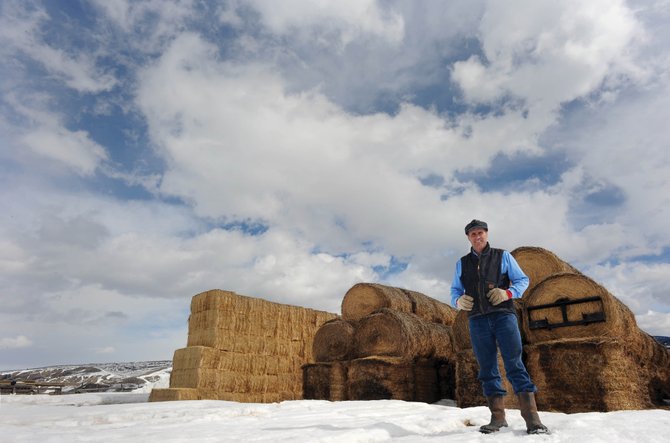 Fifth-generation Routt County rancher Bobby George is seen on his South Routt County G5 Ranch. George has placed conservation easements on his land to help him acquire land, pay down debts and settle inheritances.
Stories this photo appears in:

You can measure Bobby George's ambition in acres. The 1,700-acre parcel, the 235-acre tract, 420 more acres and finally another piece that's about 480 acres in size. "I'm really a go-getter," the fifth-generation Routt County rancher said. Part of what's sparked his ambition is the money he, his mother, Rita Nelson, and the rest of his family have been able to realize from placing conservation easements on their property.