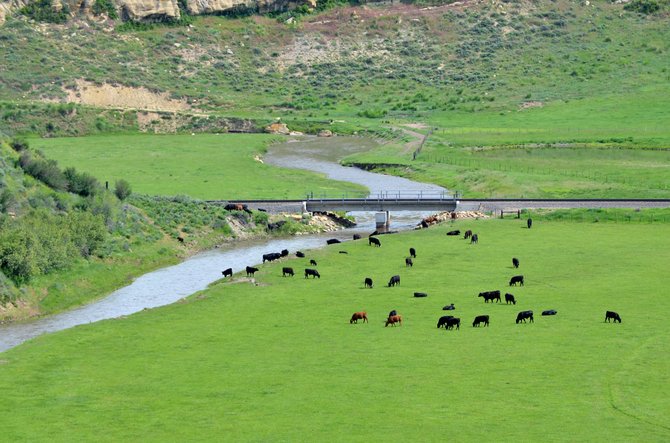 The primary focus at Saddleback Ranch/Double Dollar Cattle Company always has been beef. The ranch grazes 1,500 head of steers on its 8,000 acres.
Stories this photo appears in:

Upon arriving at Saddleback Ranch west of Steamboat Springs, it's difficult to overlook the large herds of little white and brown animals dotting the hillsides. They are goats, hard at work on consuming noxious weeds.