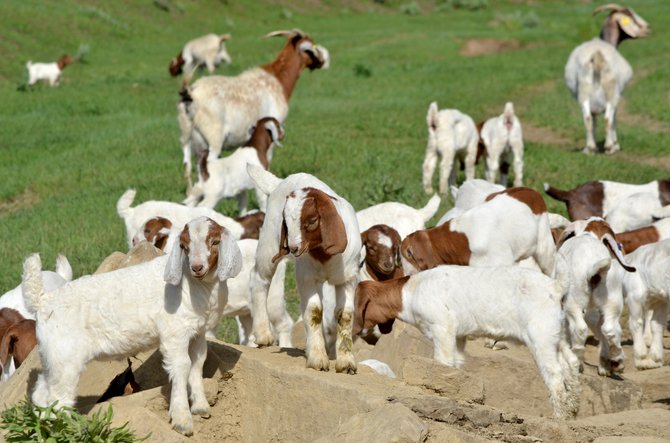 Brown and white Boer goat kids, their markings as varied as those on puppies, romp on rocky outcroppings at Saddleback Ranch. Their first two weeks in the hilly meadows represent a critical time when they must form a tight group with the nannies for safety from predators.
Stories this photo appears in:

Upon arriving at Saddleback Ranch west of Steamboat Springs, it's difficult to overlook the large herds of little white and brown animals dotting the hillsides. They are goats, hard at work on consuming noxious weeds.