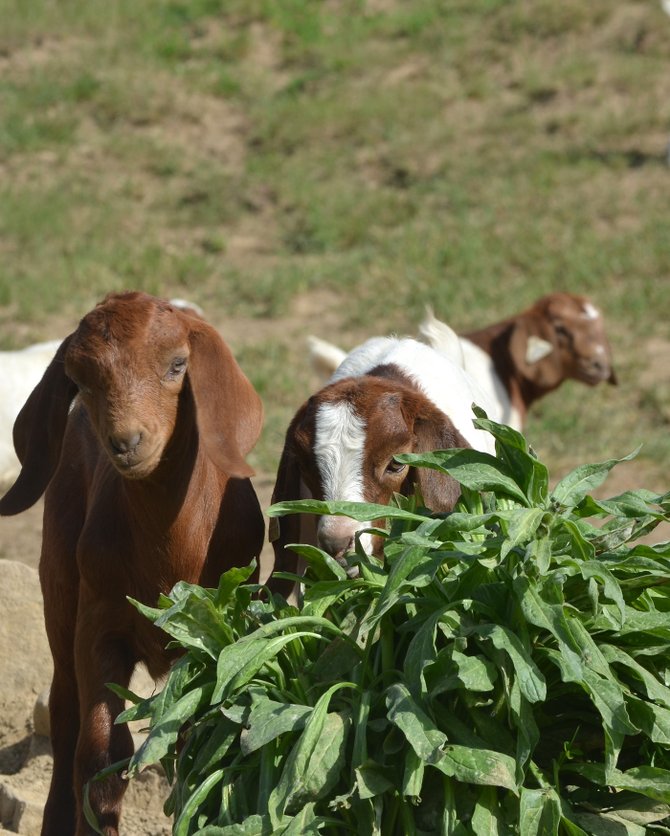 A couple of kids make brunch out of a patch of noxious houndstongue at Saddleback Ranch this month. Cattle tend to avoid the weed, but it could damage the liver cells of cows if caught up in a bale of hay and ingested.
Stories this photo appears in:

Upon arriving at Saddleback Ranch west of Steamboat Springs, it's difficult to overlook the large herds of little white and brown animals dotting the hillsides. They are goats, hard at work on consuming noxious weeds.

The goal of weed control on farms and ranches is to improve the forage and protect the health of livestock by keeping weeds in check. Goats seem to be excel at sustainable weed control measures — no chemicals weed sprays needed.