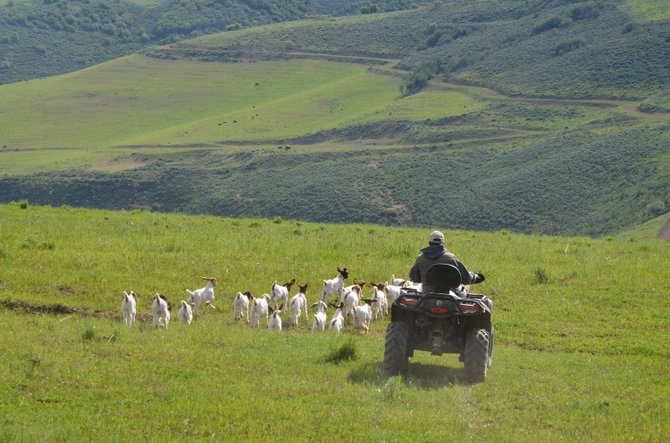 After rousting them out of the sagebrush and chokecherry bushes on foot, Jerad Iacovetto uses an all-terrain vehicle to herd a bunch of about 25 kids back to the main herd, where there is relative safety from predators in numbers.
Stories this photo appears in:

Upon arriving at Saddleback Ranch west of Steamboat Springs, it's difficult to overlook the large herds of little white and brown animals dotting the hillsides. They are goats, hard at work on consuming noxious weeds.