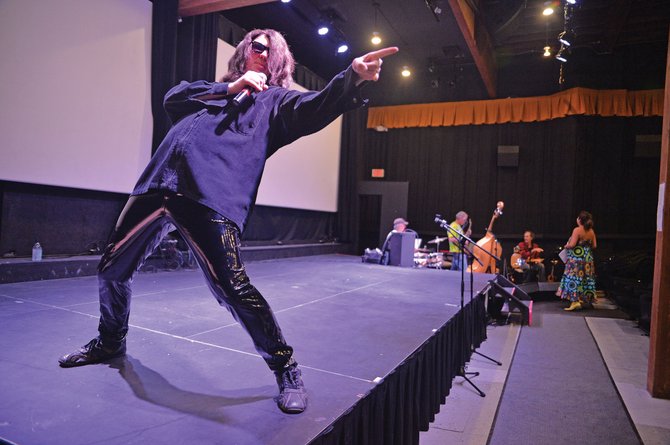 David Jolly gets into character while preparing to rehearse for the 2014 Cabaret, which will open at 7 p.m. Thursday at the Chief Theater in downtown Steamboat Springs. There will also be shows at 6 p.m. and 8:30 p.m. on Friday and Saturday.
Stories this photo appears in:

Thursday will be the opening night for this year's annual "Cabaret" performance by local cast and crew members.

On Sunday and Monday the community has the chance to audition for a potential role in the 2015 Steamboat Springs Arts Council "Cabaret" performance.

Getting back to the old "Cabaret," this year's theme "Steamboat Time" is all about poking fun and spoofing all. The cast jovially advises those easily offended should beware.