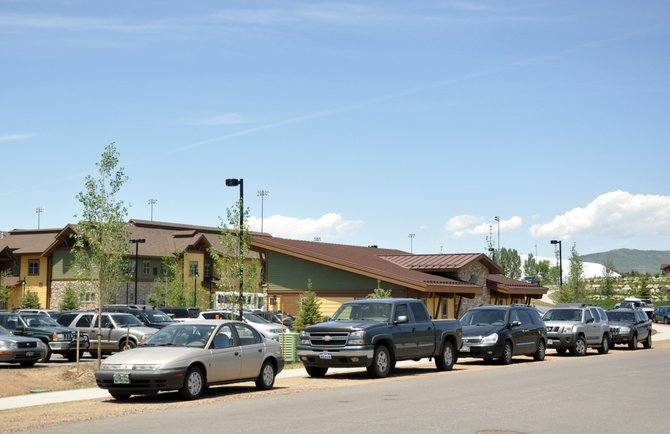 Cars line Owl Hoot Trail outside of Casey's Pond. The parking lot at the senior living facility does not have enough parking spaces.
Stories this photo appears in:

Since Casey's Pond opened last year, it has not had sufficient parking in its parking lot to accommodate all of its employees and visitors.

Insufficient parking spaces at the new senior living facility in Steamboat Springs has led to a situation where several cars are parked on a new city street that was not designed for the parking.