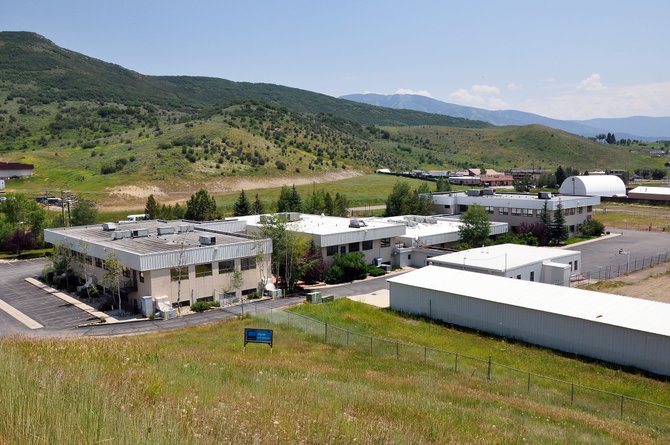 Yampa Valley Electric Association has purchased the TIC campus at Elk River Road and U.S. Highway 40 and intends to establish it as its new headquarters.
Stories this photo appears in:

A renovation plan submitted to the city of Steamboat Springs calls for interior renovations, the construction of a 6,450-square-foot addition to connect the two campus buildings, sidewalks with snowmelt systems and several parking lot improvements.

Marking the sale of the single largest industrial-zoned piece of property in the Rocky Mountains, in July the Yampa Valley Electric Association completed its purchase of the 15-acre, 47,000-square-foot TIC campus at the corner of U.S. Highway 40 and Elk River Road for $9.7 million. TIC has moved most of its employees out of Steamboat to consolidate operations on the Front Range.

Yampa Valley Electric Association on Friday morning finalized the purchase of a large portion of what formerly was the TIC campus with the intention of making the property its new headquarters.