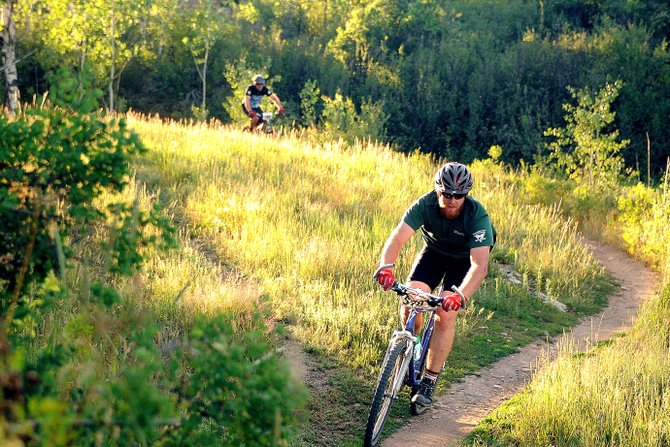 Matthew Doro rides through a sunlit meadow on Emerald Mountain during a Quarry Mountain Town Challenge race in Steamboat Springs. The city has appointed the first steering committee to help oversee funding of trails projects.
Stories this photo appears in:

One of the challenges will be to weigh the benefits of adding more challenging trails, such as the downhill gravity variety, versus improving in-town trails and connections such as the Yampa River Core Trail.