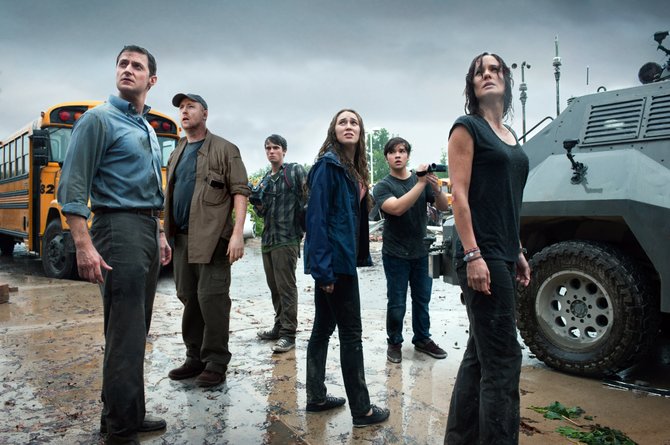 After surviving one disaster, Gary (Richard Armitage) and his group look skyward to what else is heading their way in "Into the Storm." The movie is about an Oklahoma town hit by a series of enormous tornadoes.
Stories this photo appears in:
When you're talking about a force of nature with unimaginable power that leaves behind only destruction, the first thing that comes to mind is probably the Kardashian family. A close second would be that of Hollywood and its seemingly endless supply of mediocre versions of stories that have been told many times, among them the newest disaster film "Into the Storm."
August 14, 2014 7:46 p.m.