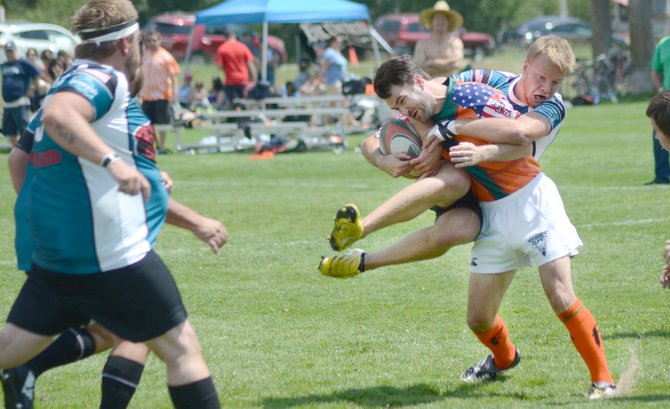 Steamboat's Alex Osmond tries to shrug off a Glenwood Springs player Saturday at Whistler Field. Steamboat easily handled Glenwood, 73-0, with the league championship up next against Vail.
Stories this photo appears in:

The Steamboat Springs Rugby Club rolled up visiting Glenwood Springs on Saturday, 73-0, its final tune up before next Saturday's league championship at home against Vail at 1 p.m. at Whistler Field.