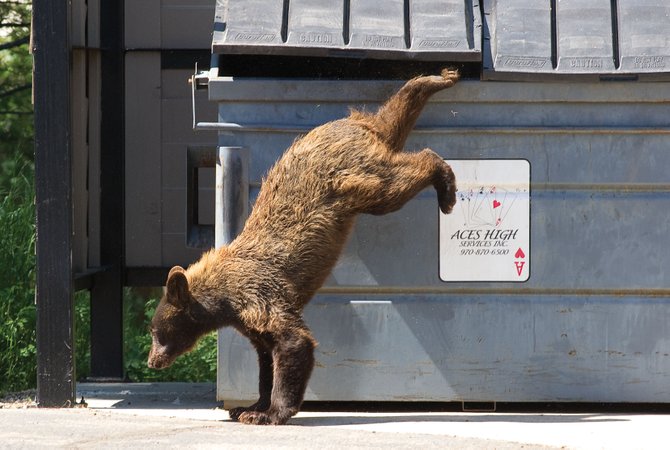 A black bear jumps out of a trash bin in 2011 at the Selbe Apartments on Rollingstone Drive. As bears become more active around town, wildlife officials are stressing the ways residents can help keep them out of trouble.
Stories this photo appears in:

With a few bears already starting to get into trash cans and others getting close enough to town to show up in photos, officials again are urging residents and visitors here to take some steps to keep the animals out of trouble.