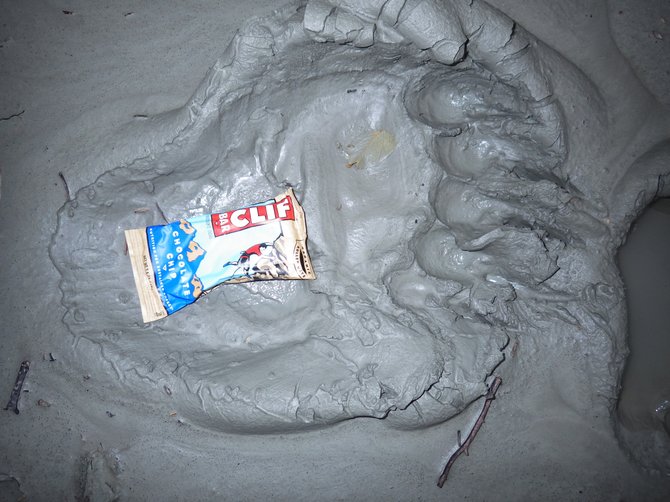 Glaciers aren't the only things that grow big on the Alsek. Harboring the densest concentration of ursus horribilis in North America, the region is also a "critical habitat area" for brown bears. Yes, that's a regular-sized Clif Bar.
Stories this photo appears in:
Outdoor writer Eugene Buchanan shares his experience on a 12-day float down Alaska's Alsek River, which cuts through the heart of the Yukon's Kluane and Alaska's Glacier Bay national parks.
September 30, 2013 4:04 p.m.