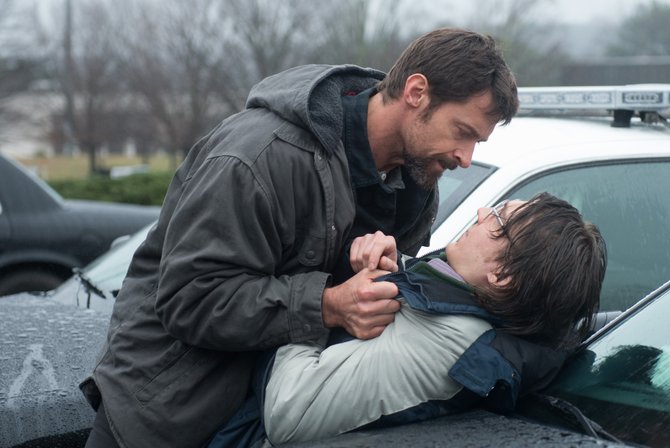 Distraught parent Keller Dover (Hugh Jackman) assaults recently released kidnapping suspect Alex Jones (Paul Dano) in "Prisoners." The movie is about two young girls who go missing, causing one of their fathers to take the law into his own hands.
Stories this photo appears in:

When you're powerless to help others or yourself in a bad situation, the matter is only made worse knowing that things could be so much easier if all the rules went out the window. Perhaps in one way or another, the title of "Prisoners" applies to all members of society.
September 26, 2013 5:58 p.m.