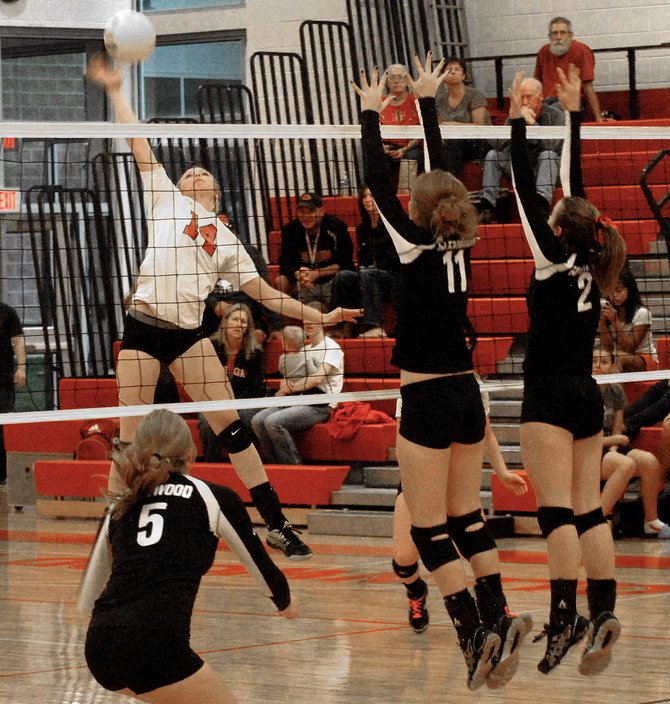 Steamboat Springs High School senior Mikaila Jegtvig, left, spikes the ball against Glenwood Springs High School seniors Laura McDermott, center, and Delaney Gaddis in Thursday's match in Glenwood Springs. The Sailors fell in three sets.
Stories this photo appears in:
Wendy Hall wasn't about to sugarcoat the kind of night she thought her Steamboat Springs High School had Thursday. "This is the toughest night we've had in Glenwood Springs in many, many years," the Sailors' coach said following the Demons' 25-21, 25-15, 25-18 Class 4A Western Slope League victory. "Every time they get us, it's always in five.