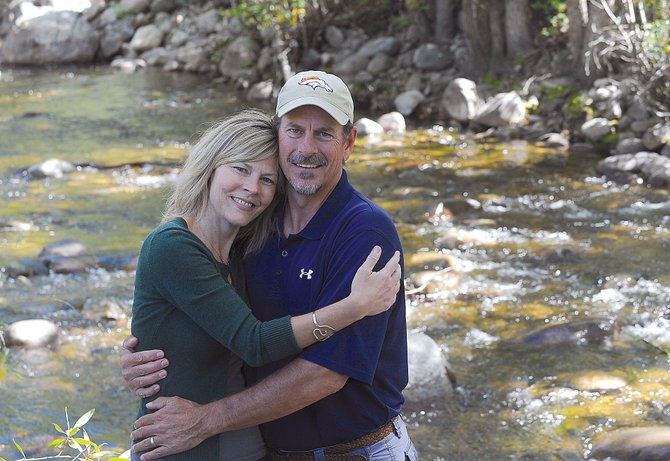 Longtime Steamboat Springs Winter Sports Club coach and community member Gary Crawford will be leaving Steamboat Springs in mid-October to move to Cocoa Beach, Fla. His wife, Kim, has been battling a series of autoimmune diseases and fibromyalgia the past several years, and doctors have advised the couple to make a move to a warmer climate at sea level.
Stories this photo appears in:

Gary and Kim Crawford plan to move to Cocoa Beach, Fla., because doctors said the warmer location at sea level could help improve her fibromyalgia.
September 24, 2013 7:11 p.m.