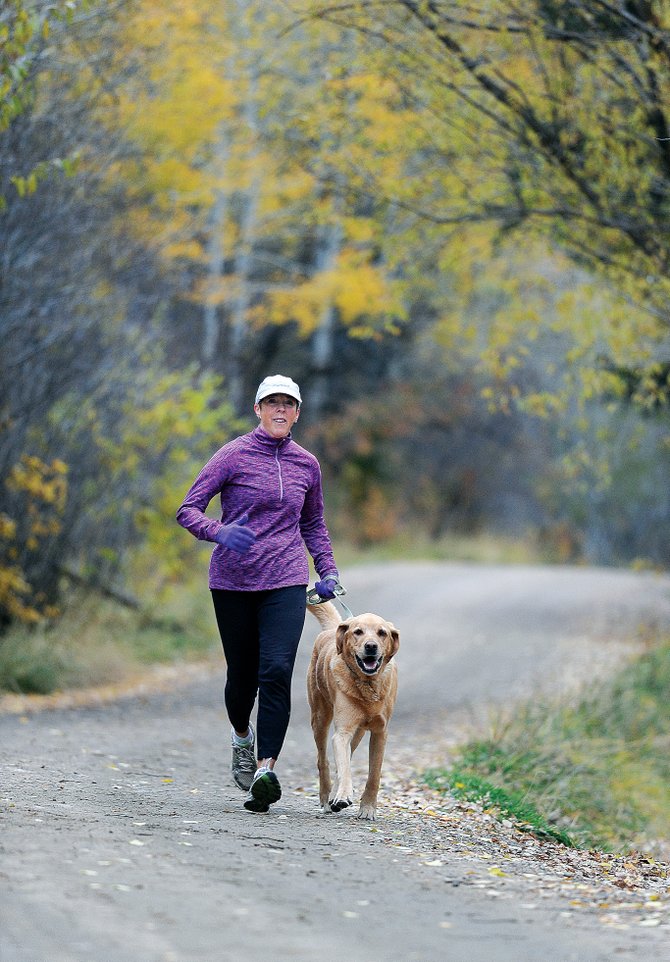 Diane Carter and her running partner, Oscar, who belongs to a neighbor, take a training run along Spring Creek Trail on Wednesday morning. Carter has run in a marathon every year since 2000 and will compete in this year's New York Marathon on Nov. 3. Carter will run in honor of Matt Dudley and plans to donate the money to leukemia research. Dudley, who grew up in Steamboat Springs, was diagnosed in March with acute myelogenous leukemia, a cancer of the blood and bone marrow.
Stories this photo appears in:

Diane Carter already has run 14 marathons, but stepping to the starting line on Staten Island next month to begin the New York Marathon might be the most special of them all because Carter will be running to help support the Leukemia and Lymphoma Society on behalf of a special friend, Dr. Matt Dudley.