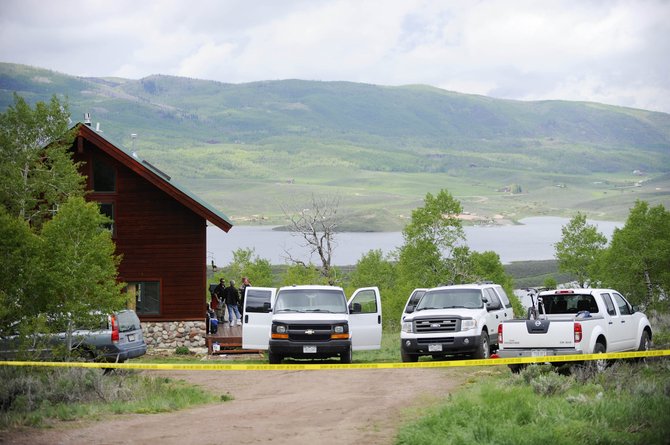 Routt County Coroner Rob Ryg is joined by investigators from the Routt County Sheriff's Office on Wednesday at the Stagecoach home where it is thought a mother shot and killed her 9-year-old son early Wednesday morning before turning the gun on herself.
Stories this photo appears in:

Lisa Marie Lesyshen, 45, was found by Routt County Sheriff's Office deputies in her home early Wednesday. She was unconscious with a single gunshot wound and was taken by ambulance to Yampa Valley Medical Center and later flown to another hospital, where she is being guarded by sheriff's deputies.