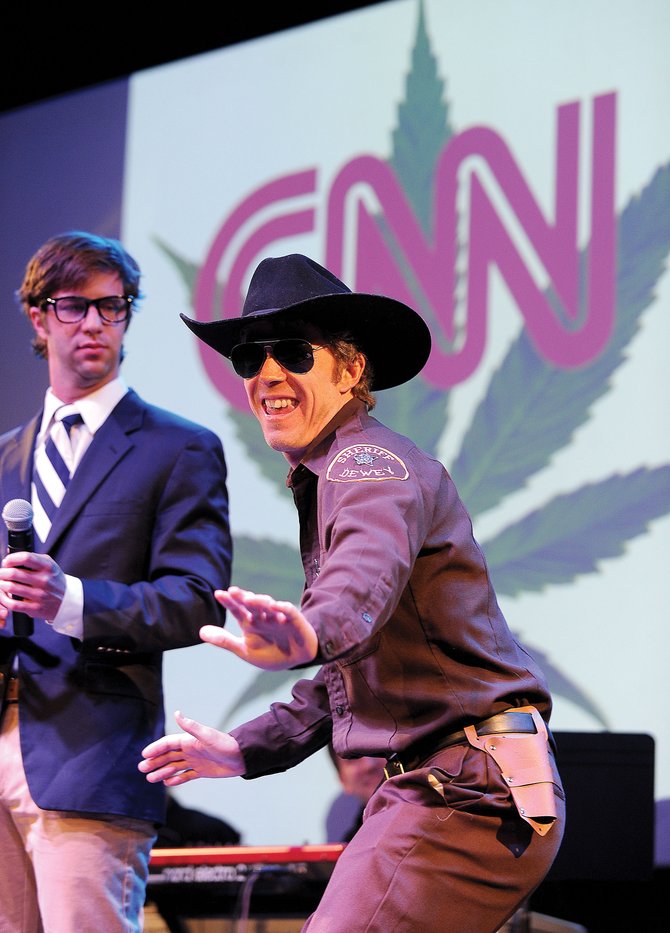 Todd Danielson, front, and Grant Bursek perform a skit at the dress rehearsal for "Cabaret 2013: Barely Legal" on Wednesday night. Auditions for the 2016 Cabaret will be this Sunday and Monday at the Chief Theater.
Stories this photo appears in:

The Chief Theater offers events this weekend for spectator and participant alike. For those looking for a new film, there's the Steamboat Mountain Film Festival Benefit, and for those who aspire to be apart of the 2016 SSAC's Cabaret, auditions are set for Sunday and Monday.

You'd better be prepared to enjoy more than your share of dope jokes to really get the benefit of this year's version, titled "Cabaret 2013: Barely Legal."