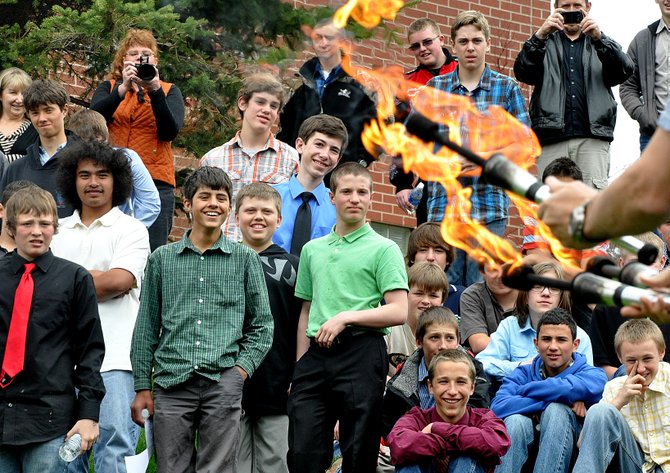 Eighth-grade boys react as Kelly Anzalone juggles flaming torches Tuesday at Colorado Mountain College's Alpine Campus in Steamboat Springs. More than 400 eighth-graders from Northwest Colorado attended the career day event.
Stories this photo appears in:

More than 400 eighth-grade boys and girls from public and private schools throughout Northwest Colorado descended on the Colorado Mountain College campus in Steamboat Springs for a day of workshops, food and fun.