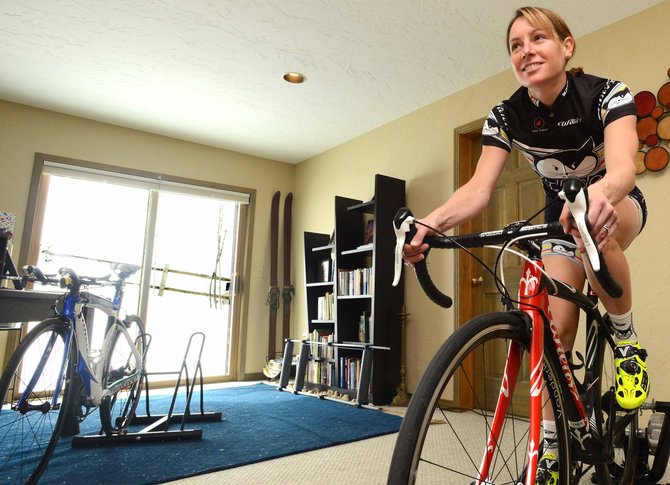 Never one to kill time sitting on the couch, Steamboat Springs' Amy Charity has been working even harder this winter to prepare for a season competing on a professional cycling team based in California. That's meant plenty of hours pedaling away in her basement.
Stories this photo appears in:
On a blustery Saturday that was reminding residents wintry weather hasn't left, Amy Charity was in the basement of her Steamboat home on her indoor bike trainer.