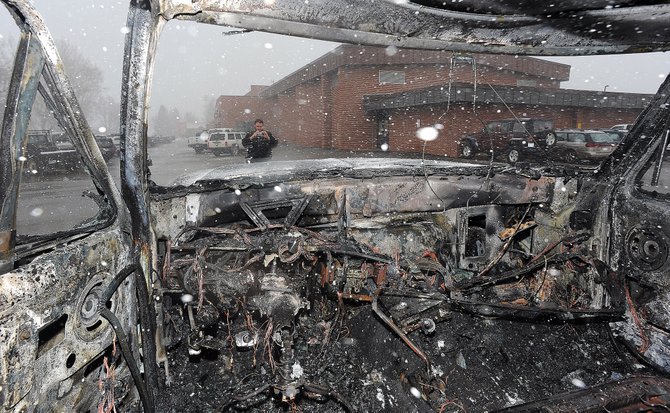 Hayden police officer Mark Berkley takes photos of a Ford F-250 that caught fire and burned in the Hayden High School parking lot Thursday morning. The school briefly locked down its classrooms as a precaution while firefighters from the West Routt Fire Protection District battled the blaze.
Stories this photo appears in:
Classrooms at Hayden High School were locked down Thursday morning while firefighters extinguished a truck fire in the parking lot.
March 21, 2013 11:04 p.m.