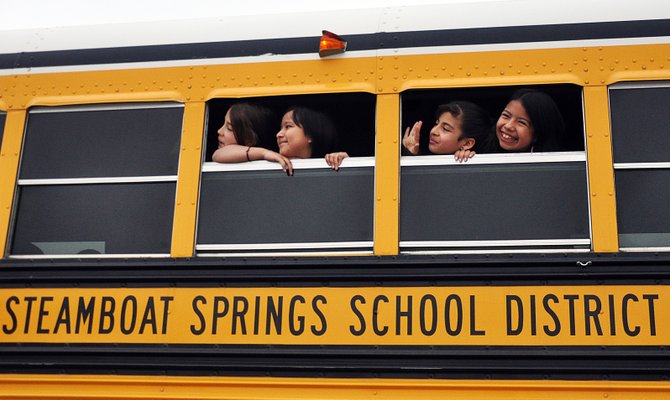 Strawberry Park Elementary School students, from left, Yoalli Loya, Veronica Chavez, Evelyn Tarango and Marina Chavez wave and gesture to classmates Wednesday from their school bus. Some last-minute amendments to a major school finance bill has improved the Steamboat Springs School District's financial outlook.
Stories this photo appears in:

Although the new amendments have the potential to help Steamboat and a small group of other districts avoid eventual funding cuts, district officials here still have a number of concerns about Sen. Mike Johnston's legislation.