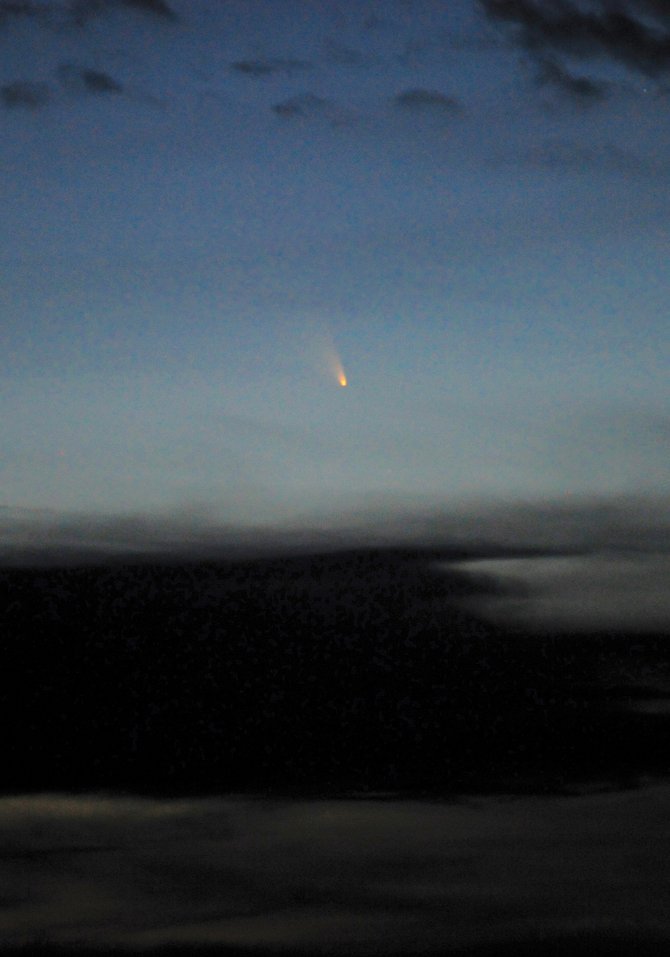 Comet PanSTARRS is no Hale-Bopp, but patient sky watchers can catch a glimpse of the icy interloper just after sundown any clear evening in the next week. While the comet is faintly visible to the unaided eye in the colorful twilight, binoculars will greatly enhance the view and make locating the comet much easier.
Stories this photo appears in:

Comet PanSTARRS has entered our evening sky and will be at its very best in the week ahead. The comet is intrinsically bright, but it is so close to the sun right now that it cannot be viewed in a totally darkened sky.