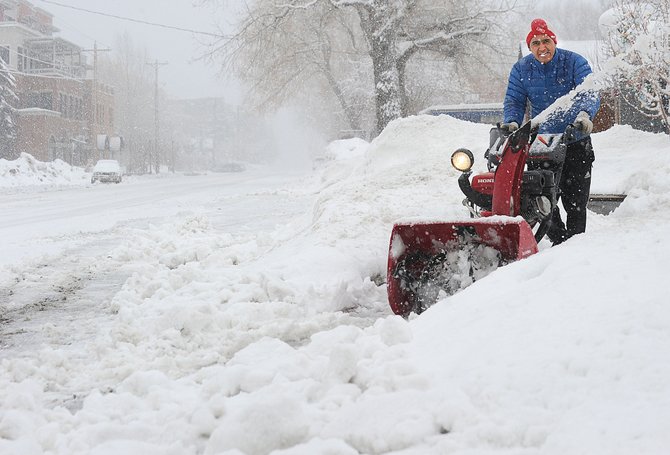 Carlos Cisneros uses a snowblower Monday morning to clear the slushy snow from in front of Sweetwater Grill. Heavy, wet snow greeted residents Monday after a winter storm brought several inches overnight.
Stories this photo appears in:
Local weather observer Art Judson measured the density of the snow in in town at 0.11 grams of water per cubic centimeter. At that density, the wet snow is 11 percent water.