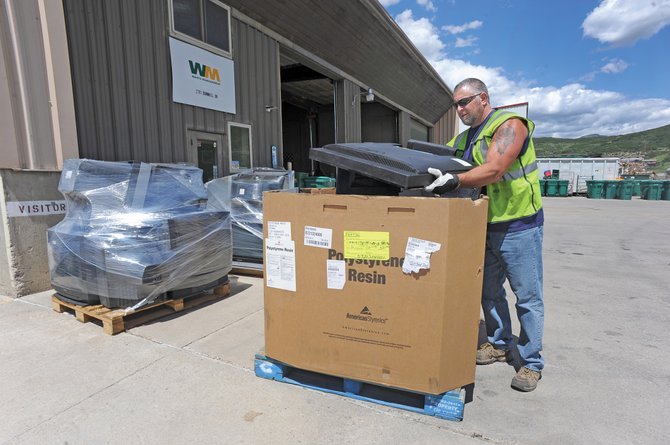 Waste Management employee Tony Nanio loads a television into a box while preparing a load of used electronic equipment to be shipped from Steamboat Springs to the Waste Management Recycle America center in Denver. The company regularly sends outdated and unused electronics, which cannot be deposited in local landfills, to Denver where they can be properly recycled.
Stories this photo appears in:

Residents of the Yampa Valley likely are already accustomed to recycling e-waste, but a statewide ban on disposing of certain electronics in landfills goes into effect July 1 to drive home the point.