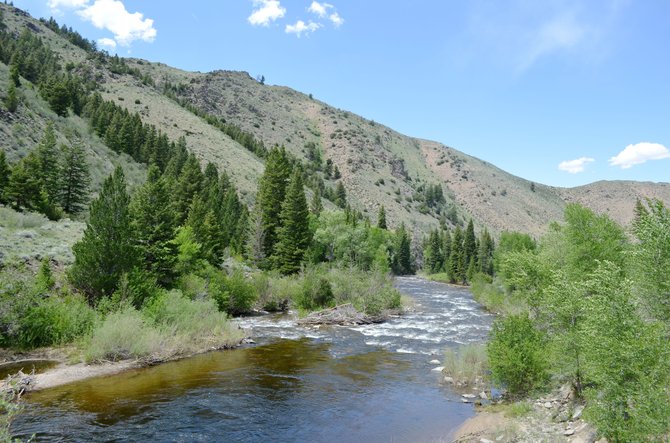 The Encampment River has its headwaters in the northern end of the Mount Zirkel Wilderness Area in Routt County but crosses the state line into Wyoming before entering a wilderness canyon. In this photograph taken June 22, the cold, clear river still flush with snowmelt is emerging into Wyoming sagebrush country just upstream from the town of Encampment.
Stories this photo appears in:
Anyone looking for an inexpensive getaway from bustling Steamboat Springs would do well to consider the two-hour drive north to Carbon County, Wyo., where the Encampment River flows into the mighty North Platte. There, travelers will find wilderness and Western history to explore and at least one two-story outhouse.