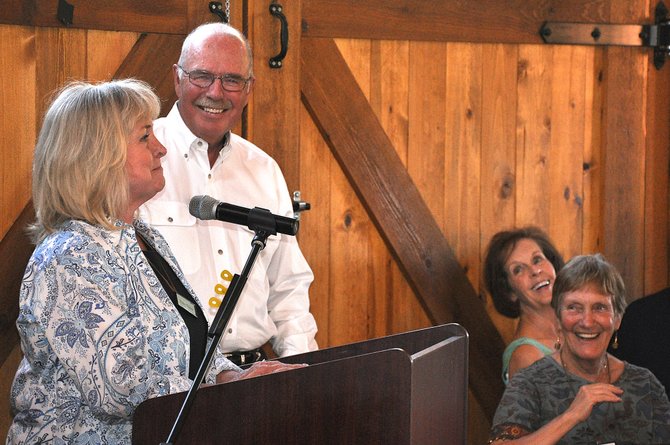 Vicky and Rod Hanna accept the individual Philanthropists of the Year award from the Yampa Valley Community Foundation. The Hannas long have been a part of area nonprofits and volunteer efforts.
Stories this photo appears in:

Rod and Vicky Hanna are proof that philanthropists in the Yampa Valley are remembered for much more than writing large checks.