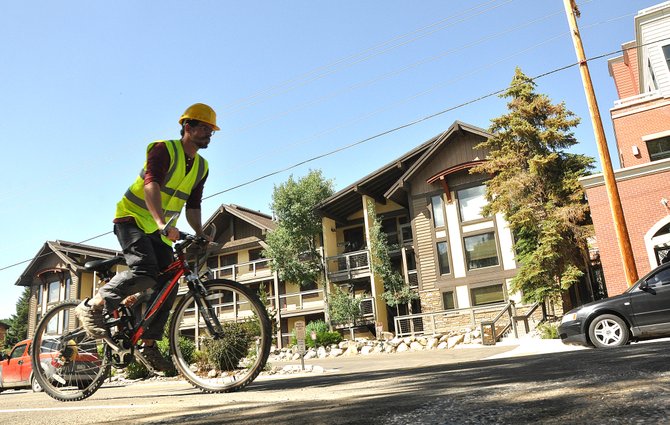 Guilhem Malichier, a specialist with ECO counter, tests out the new bike counter the Colorado Department of Transportation installed on Yampa Street to count bikes on the roadway.
Stories this photo appears in:

City officials here already knew Yampa Street was a popular place to ride a bike, but they were surprised to find out this summer exactly how popular.

The change from 25 to 15 mph was made by the city to improve pedestrian safety, and the slower traffic was welcomed by cyclists and walkers Thursday.