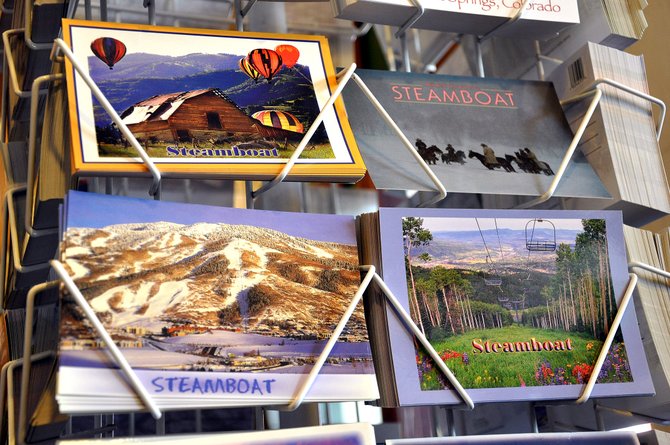 Postcards marketing Steamboat Springs in all seasons greet shoppers at the Steamboat Treasures & Tees store on Lincoln Avenue. As it starts its budget season, the city is projecting a slight gain in sales tax revenue for 2014.
Stories this photo appears in:

The city anticipated no gains in sales tax as it started budgeting last year, and projected a 2 percent drop in the revenue the year before.