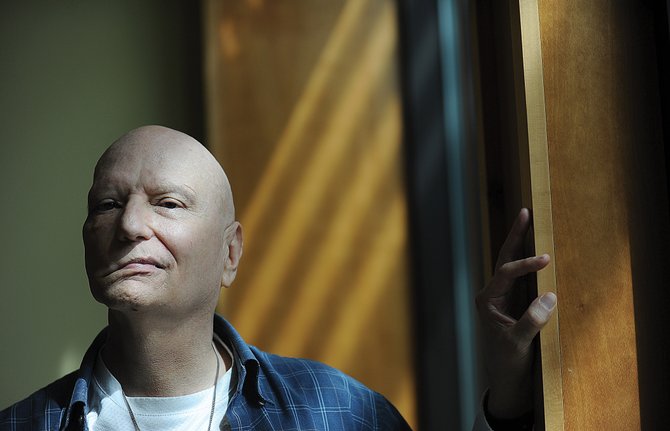 Ken Farmer has metastasized myoepithelial carcinoma, a cancer of the salivary glands.
Stories this photo appears in:
In July 2007, Ken Farmer was four months into remission from a rare type of cancer in his head and neck. Friends and coworkers marveled at his positive attitude and refusal to give up on being the same person he was before the disease struck.