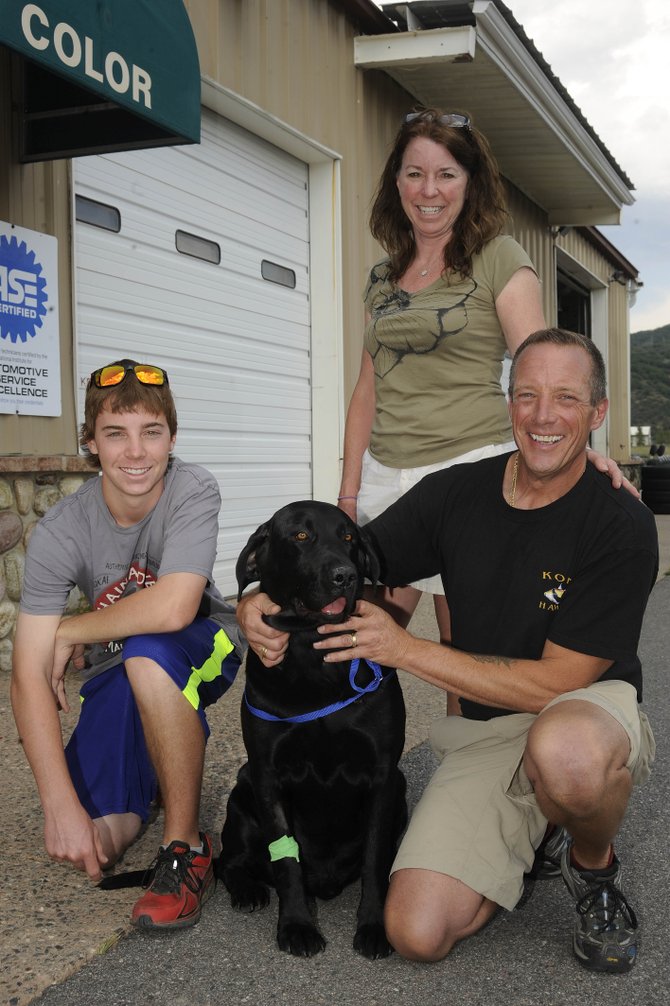 The Mihaich family, from left, Hunter, Patti and Dave, want other dog owners to be aware of the potential danger from rattlesnakes. Their dog Marlie was bitten by one Thursday at their home south of Steamboat Springs.
Stories this photo appears in:
An English black Labrador named Marlie is lucky to be alive after being bit on the nose by a large rattlesnake at the Mihaich family home just south of Steamboat Springs.