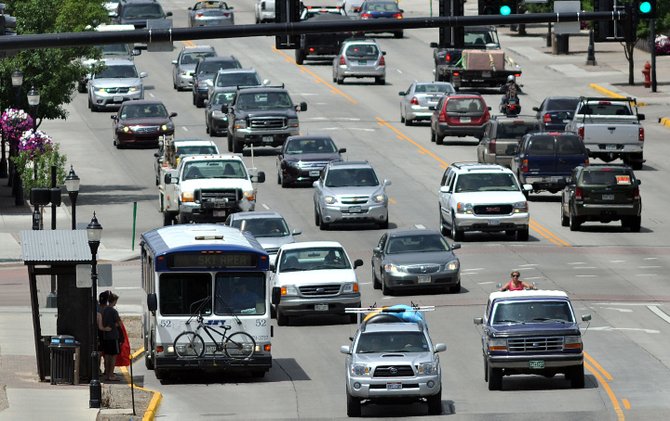 A Steamboat Springs Transit bus makes a stop in heavy traffic downtown. The city is adding a new GPS tracking system to the buses that will allow passengers to view the location of the buses in real time.
Stories this photo appears in:
Transit Manager Jonathan Flint said the GPS system will benefit both bus riders and all of the staff who run the regional, paratransit and local bus lines.
Residents and visitors here who have had to bundle up and wait at a bus stop in subzero temperatures might find an upcoming technology upgrade to Steamboat Springs' free bus system particularly useful.