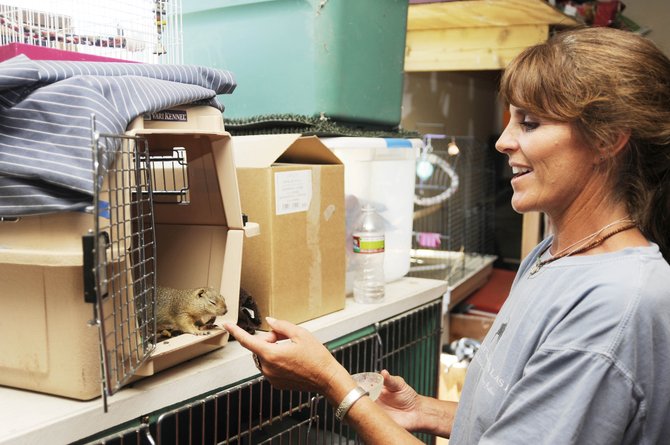 Steamboat Springs wildlife rehabilitator Tracy Bye on Tuesday visits a rock squirrel that she has been taking care of for five weeks. Bye has been running the Born Free Wildlife Rehabilitation Center for 20 years.
Stories this photo appears in:

At 11 a.m., it's feeding time at the Bye household, and four of the newest arrivals obviously are hungry. Tracy Bye on Tuesday opened a kennel and removed a bowl lined with paper towels. Inside were four baby robins that began chirping and reaching their necks toward the ceiling in anticipation of a meal.