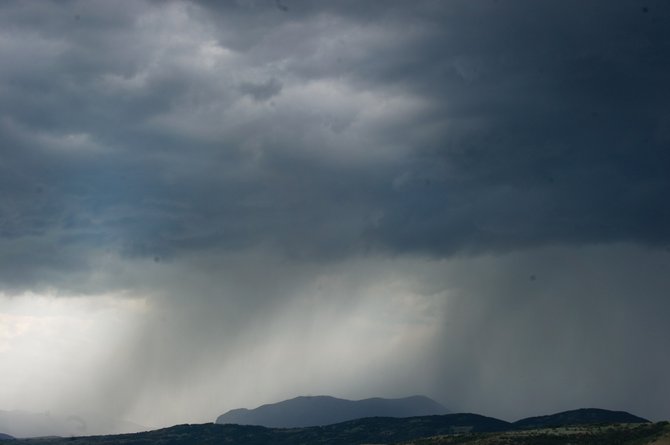 Storm clouds brew over Sleeping Giant in 2013 as a fast-moving storm brought heavy rain and lightning to the area.
Stories this photo appears in:
It might be best to postpone that hike to the Mad Creek Barn or the Emerald Mountain quarry until the end of the work week.
After one of the driest Junes on record, late afternoon thunderstorms are on the horizon, and Steamboat got a taste of it Friday afternoon.