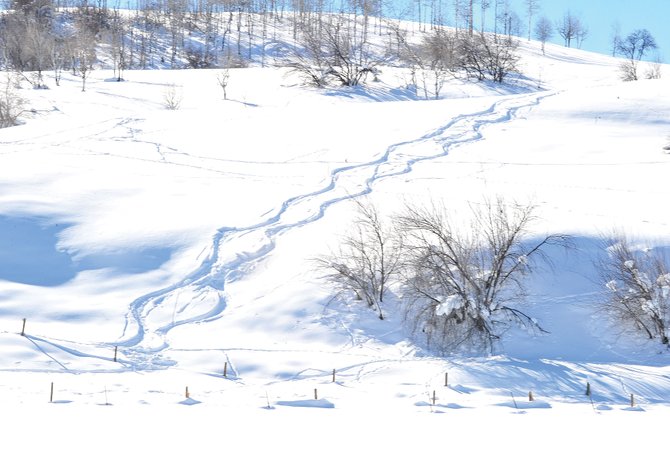 Skiers laid fresh tracks Thursday on a sloping hill just off 13th Street in Steamboat Springs.
Stories this photo appears in:

If this month gets remembered for its lack of snowfall, it also might go down for its urban line accolades. Not even a windstorm swept up to Etch-a-Sketch away locals' snowy artwork.
January 24, 2013 10:27 p.m.