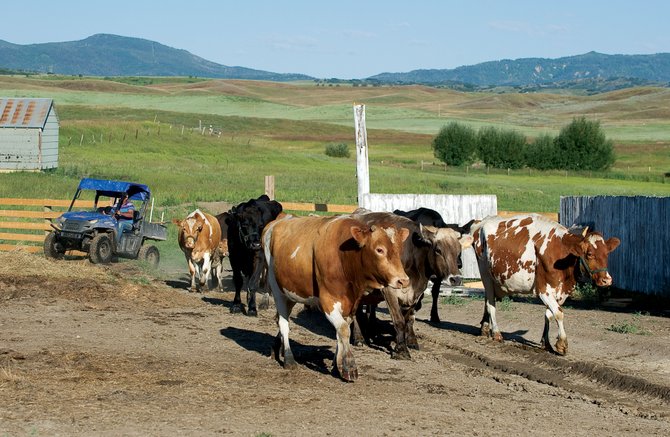 Ranch hand Raul Erivez brings cows (and one bull) in from a nearby pasture at the Rockin J Pastures. The cows are used to produce milk for the Moonhill Dairy, which is owned and operated by John Weibel and Lisa Sadler.
Stories this photo appears in:
John Weibel wants to make cheese on his farm and said county officials are making it overly difficult to obtain approvals.