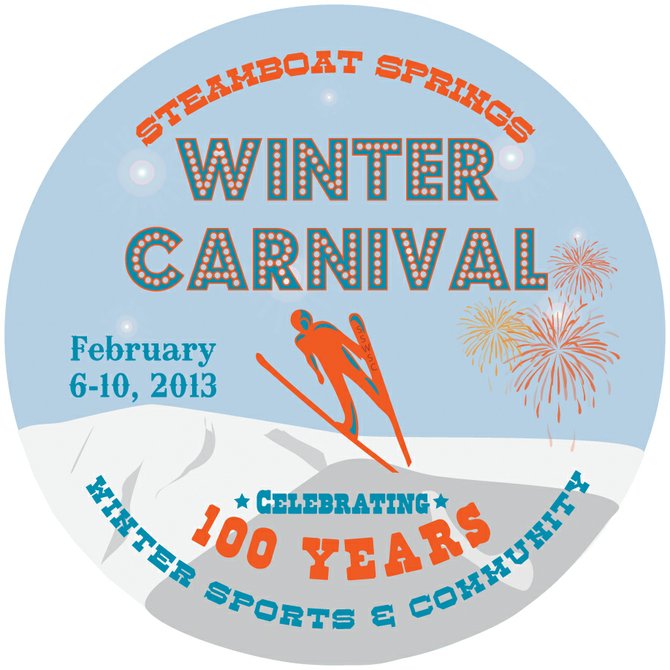 The 2013 Winter Carnival button celebrates the event's 100th anniversary and was designed by Devon Dalzell.
Stories this photo appears in:

The tradition is not quite as old as Winter Carnival itself, but what better exemplifies the down-home pageantry and annual coming together of community like the small, round buttons unique to each year's midwinter celebration?
The centennial celebration of the uniquely Steamboat event will feature a mix of old and new. Winter Carnival buttons are on sale now and provide admission to almost all carnival events.